We Cannot Leave A Man With 11 Million Votes And Support People With A Vote Deficit – Dino Melaye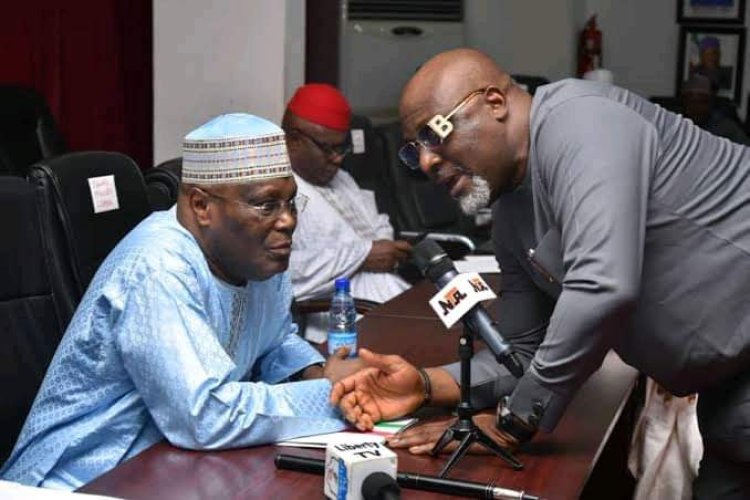 A former senator from Kogi State, Senator Dino Melaye has reiterated his support for former Vice President Atiku Abubakar.
Dino Melaye shared a post on his Facebook page on Sunday saying that he will support Atiku because he has 11 million votes.
It read: "We cannot leave a man with 11 million votes credit and support people with vote deficit"
Melaye had shared the social media post after Atiku visited Osun State while co silting with delegates of his party. Abubakar is a presidential aspirant under the platform of the People's Democratic Party (PDP).
Reactions quickly followed from his followers:
"My own vote was part of the 11 million. Discount my vote for Atiku in 2023. Some people are just like me"
"Where are the 11m votes?? Yet he couldn't win the election in 2019. We can no longer fall for this delusive sentiment"
Uwah Ikechukeu George.
"11 million votes from Peter Obis effect. He marginally won only Adamawa and Taraba in his zone."