See What Gabam Said To President Muhammadu Buhari @78 Birthday Anniversary, "This is no longer a Joke, You most Take Urgent Actions Mr President"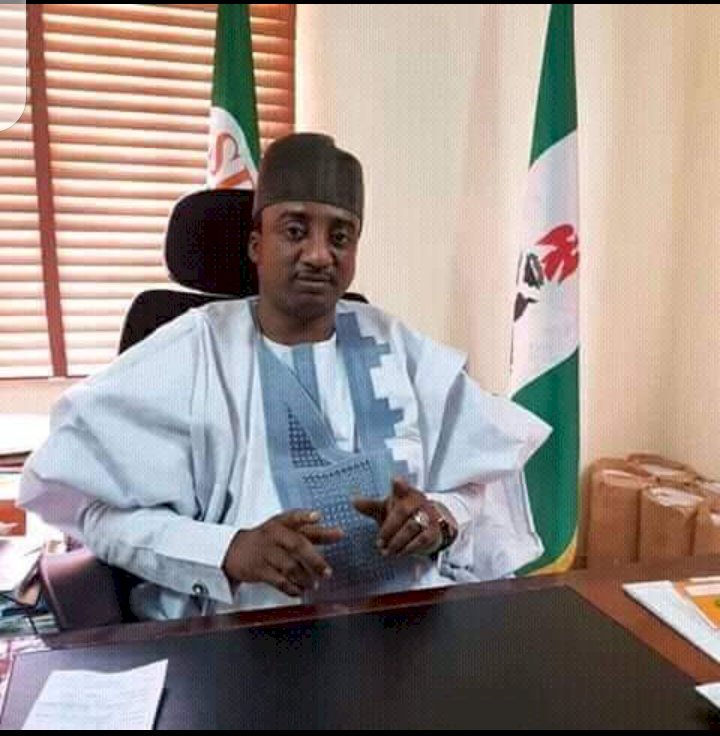 The National Secretary Social Democratic Party (SDP) Shehu Musa Gabam
The Current National Secretary of Social Democratic Party (SDP) Shehu Musa Gabam express his anger toward the barbaric insecurity and terrorism bedeviling our Country.
Alhaji Gabam who was the Former Bauchi State Chief of Staffs, Ex-Vice Presidential Candidate of the last 2019 general election has multiply comes out at different media to express his dissatisfaction of the level of decay of security in Nigeria.
Gabam wrote via his Social media Handles by saying "I took my page once again to express my anger and emotions as Nigerian who is extremely sad that our nation is gradually becoming a failed state . I wept having watched the distorted video clip of Nigerian children under the captivity of terrorist and this call for urgent action from Mr President because this is no longer a joke .
The Government and those on this sit of power has consistently chosen to be on the defensive side at the time our nation is under sieged by the gang of terrorist elements. They have continue to operate freely without fear of victimization from authorities concerns who are saddle with the responsibility of ensuring the safety of lives and properties of Nigerians.
This is becoming unbecoming with this latest sad and ugly incident that happened in Kankara LGA of Katsina State at the time the President and commander in-chief is in Daura for a break . It is culture known to all and Sundry that the President remain the most powerful citizen in Nigeria considering the constitutional powers and machineries vested on him by the 1999 Nigerian constitution as amended .
The consistent failures of governments both present and past to address youths restiveness, revamp our power sector to create million of jobs to the teaming Nigerians as well as failing standard of the nation infrastructure and educational systems is fingered as one for the key reasons why today the country is in this great mess . The political nature of handling our country Security system has for given raise to an increased of insecurity in Nigeria which as a matter of urgency need to be addressed to keep the country together .
We must stand against those who perceived those are been adding their voices and calling for the present government to do the needful most especially here in the North certainly the sinking ship will later consume all of us in no distance time . We have chosen to speak and call on government at all level to urgently takes necessary steps to bring to an end of this ugly incidents happening in the North.
Those who may be comfortable with the current situations in the North must be ate by political puppets and those hidden in the glass house as well as hypocrites. We cannot continue to pretend that all is well with Nigeria, Nigeria most especially the North is seriously sick and we must come together to find an urgent long lasting solution to this terrain otherwise it will consume all of us .
I am extremely sad and hope that those in power must know that it is transient as only those who does well that history will be kind to as well to have posterity to judge them well".
Shehu Musa Gabam (Makaman Tilde)
"Allah shi kyauta_Quoted in Hausa language
Press Statement
17 December 2020.