2023 ELECTION: NORTHERN GROUP RALLIES SUPPORT FOR TINUBU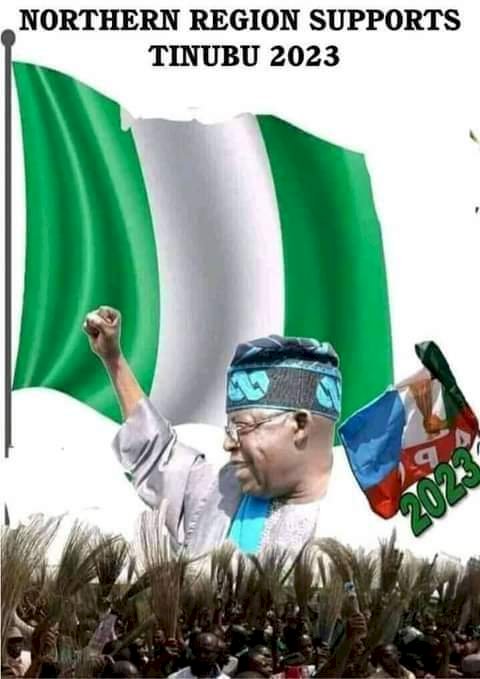 The Northern Region Supports Tinubu 2023 for President has thrown its weight behind Asiwaju Bola Tinubu's 2023 presidential ambition.
The group through its National Coordinator, Hon. Dahiru Hammandikko made this known during a visit to Tinubu Support Group Abuja office on Tuesday.
According to him "in 2007, Tinubu formed and financed a political party for Alhaji Atiku Abubakar to contest presidential election- a Northerner.
"ln 2011,he also formed, financed and stood vigorously for Mallam Nuhu Ribadu to contest presidential election- a Northerner.

"In 2015 when history was made in Nigeria political landscape for the preservation of our unity, Tinubu also stood firmly with General Muhammadu Buhari and ensured he won both APC primary election and the presidential election by defeating the incumbent Head of State, Goodluck Ebele Jonathan.
"The likes of Senator Ahmed Lawan became Nigeria's Senate President with the help of Jagaban of Borgu.

"He has done many things for other regions for the sake of Nigeria's unity and prosperity that no any other political personality has ever done before."
Dahiru said