Sokoto deputy Governor climbs ladder to quinch fire at sokoto central market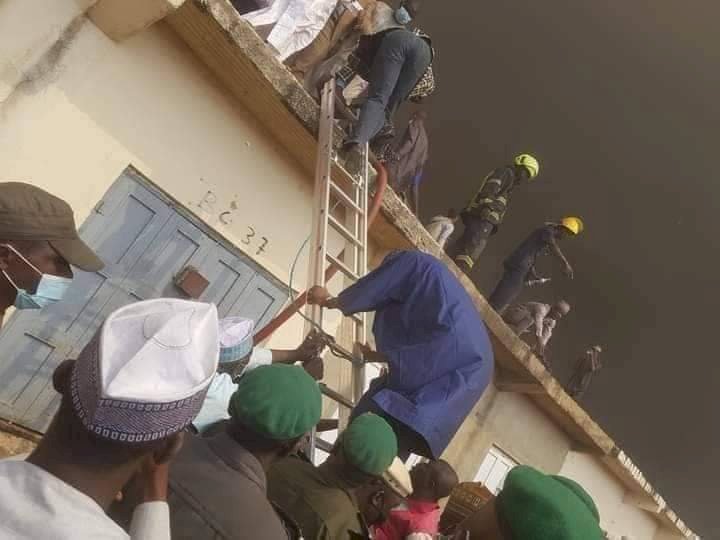 Hon. Manir Muhammad Dan iya, the current deputy governor of Sokoto state and also a direct descendant of Shehu Usman bin Fodiyo, through his youngest son Isah mai-kware, has should Courage, determination and he has also risk his life by climbing the Ladder of fire service to go up the roof, inorder to quinch the fire.
This exceptional leadership quality, is found nowhere in Nigeria, except in Sokoto.
Hon. Manir Dan iya is following the footsteps of his ancestors and also the footsteps of his boss, Governor Aminu Waziri Tambuwal, the current governor of sokoto state, in Nigeria, former speaker house of representatives in Nigeria and also former presidential aspirant in Nigeria and he is the youngest and most compitent among them, he has no case of financial fraud or even financial fraud allegations, he remains in a rare group of Archipelagic leaders of Nigeria.
It is only in Sokoto that the governor and the opposition party do not show any visible hatred or hate speeches towards his predecessors, as in other places, which contributes to further break down of law and ethics.