#EndSARS protests not religious; sponsored thugs causing violence" – female Muslim Activist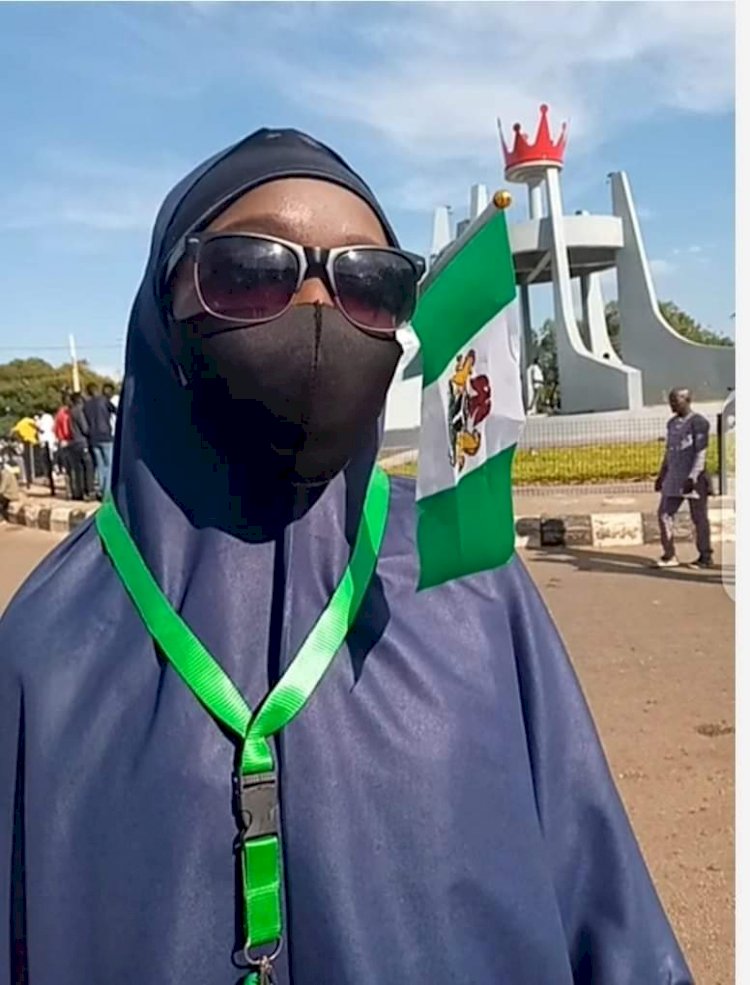 A female Muslim Activist, Mariam Isa Ahmed, on Tuesday said ongoing EndSARS protests across Nigeria are nonreligious.
The protests, Mariam said aim to compel good governance and institutional reforms in the country.
"People think it is religious but it is not religious. We do it for ourselves, for our younger ones and our children," said Mariam, a University Undergraduate.
Violence in Jos
Violence emerged early Tuesday in Jos, with widespread burnings and reported killings, particularly in the terminal area of the city, and a suburb near Jos South Government Secretariat, allegedly by EndSARS protesters.
Mariam however insists that the violent groups were not part of the protests.
"Those people are not with us. Maybe they have collected money to come and disrupt the protests," she said.
Mr. Chagwa Solomon, also a protester believes the violent rioters are "thugs, miscreants" likely "sponsored" by politicians to discredit the protests.
"Our protests have not extended to Terminus (Jos North) or Bukuru (Jos South). We have largely operated peacefully between the Plateau State House of Assembly (5miles) to Terminus and Zarmaganda (6miles to Jos South Government Secretariat)," Solomon said.
Government Officials summoned stakeholders meetings soon as the violence broke, to find quick solutions.
Source: Masara Kim Usman
#Idamung: God Bless you Marian some of the Muslims think it is a plot to remove Buhari ooo, but it is not true, we youths regardless of religion,tribes . I SUPPORT #EndSARS