SDP, Labour Party Form Alliance In Benue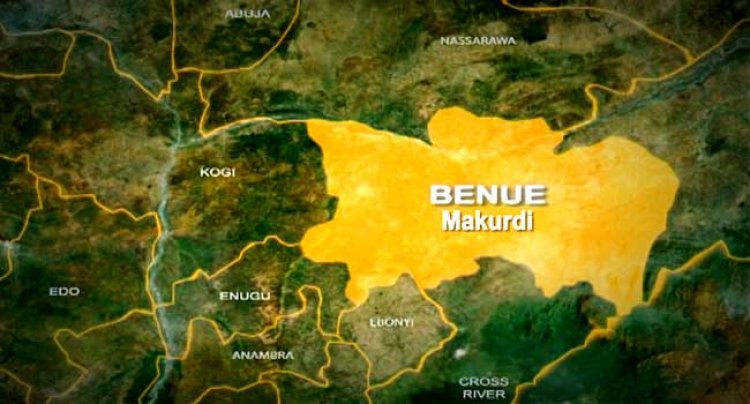 State Chairman of the SDP, Engr John Enemari announced at a press conference on Monday that his entire executive has thrown their weight behind the Labour Party in Benue State ahead of the 2023 polls.
Osun Guber Race: Four Years Is Not Enough, Give Me Another Term – Oyetola
Enemari also directed chairmen of his party including executives at the 276 electoral wards of the 23 local government areas in the state to support the LP for good governance in order to revamp the socio-economic fortunes of the citizenry.
"The man, Herman Hembe, that is coming is a young man that has done very well in his constituency. This is his fourth time in the National Assembly. My people are calling me, chairman, where do you want us to go, I said look, wait, I met with him and we spoke, so my people we are going to work with him," he said.
The SDP chairman added that the crisis at the national level of the party has destabilised everything in all the states of the federation, adding that the crisis created factions and they cannot continue to suffer for them at the national office particularly Benue SDP as they did in 2018/2019.
"In a party if you don't win an election, what do you do? Now they are in court, let them continue, Benue is not a revenue-yielding state for them. Benue now needs good governance we cannot remain idle, we must work with those with integrity to deliver the state.
"I consulted with all other parties the APC, and PDP but that didn't work, as one was trailed with legal issues and the other with integrity issues. Since we did not have a governorship candidate we have decided to give our full support and ensure LP wins in Benue state and salvage the state from the infrastructural deficit and failed promises," he said.
On his part, Dr Jude Nyor, a Senior Legislative Aide to the LP governorship candidate in Benue, Herman Hembe, applauded the development, noting that SDP is a good party that understands where the country is moving to.
Nyor expressed joy as he called on others to join LP because it is the party to beat in 2023 and they would take Benue out of the woods by rebuilding and making it great again.