Gaspard Ulliel: Moon Knight actor dies aged 37 after ski accident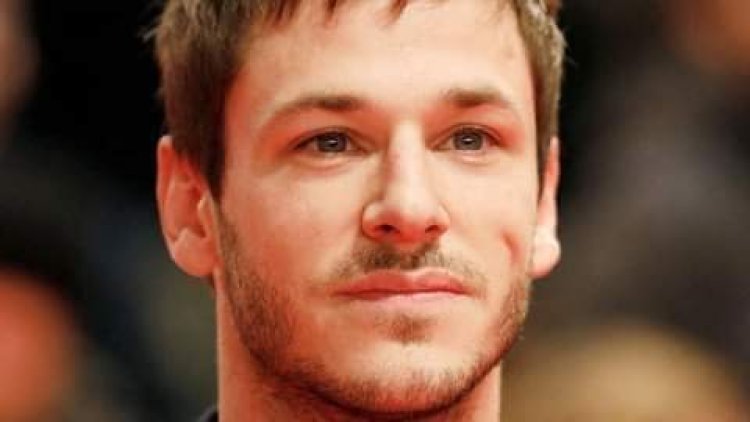 French actor Gaspard Ulliel, who is set to appear in Marvel's forthcoming TV series Moon Knight, has died aged 37.
His family told news agency AFP he died on Wednesday following a skiing accident in the Alps.
Ulliel, one of France's best-known actors, has appeared in It's Only the End of the World and Saint Laurent, the biopic of the French fashion designer.
The actor was skiing in the Savoie region on Tuesday when he collided with another person.
He suffered severe brain trauma and was airlifted to a hospital in Grenoble, where he died the next day.
The other skier was not hospitalised and an investigation is now under way.
The news of his death came just a day after the trailer for Moon Knight, in which he stars as Midnight Man, was released online.
'Considerable magnetism'
"French cinema is losing a huge talent, full of charm and energy," tweeted French finance minister Bruno Le Maire.
Writer and critic Caspar Salmon also paid tribute, describing Ulliel as "an actor of considerable magnetism, talent and beauty, who had already carved out an impressive and varied career".
As well as being a movie star, Ulliel also appeared as a model. As the face of the Bleu de Chanel fragrance, he was directed by Martin Scorsese for a 2010 television advertisement.
Born just outside Paris in 1984, Ulliel appeared on screen from from the age of 11 but garnered international acclaim for his performance as a young Hannibal in 2007's Hannibal Rising.
He won the best actor Cesar - the French equivalent of an Oscar - in 2017 for his performance opposite Marion Cotillard and Lea Seydoux in It's Only the End of the World.
In 2005, he won most promising actor for his performance in the World War One drama A Very Long Engagement, which also starred Audrey Tautou.
Saint Laurent, one of two 2014 biopics about French designer Yves Saint Laurent, was one of the films in competition for the top prize at that year's Cannes Film Festival.
Ulliel was praised for his performance but lost out at the subsequent Cesars to Pierre Niney - star of the rival film, titled Yves Saint Laurent.
"Broken heart," tweeted Niney on hearing the news of his fellow actor's death. "Gaspard was benevolence and kindness. Beauty and talent."
In a 2014 interview with IndieWire, Ulliel spoke about the differences between the two films.
"I waited until we finished our shooting to discover the other film," he said. "I remember arriving at the theatre very nervous, and very quickly felt relieved when I realised quickly how different they were. They're two different visions, two films that never really meet.
"So in a way, it's legitimate for both films to exist. Maybe it's the best way to celebrate the diversity of such an iconic man as Saint Laurent.
"I think Pierre Niney did a great job and I was relieved that he was proposing something quite different from what I decided to do."
He said he "decided very early in the preparation process to take some distance with the reality" and to "nourish this character" with elements of his own life and personality.
Ulliel was bitten by a dog as a child, and he later said he felt the scar helped him in his life and career as it looked like a dimple.
He is survived by his young son and his girlfriend, the model and singer Gaëlle Piétri.
Source: BBC