Ekiti PDP Youth Leader Arrested Over Ekiti Violent Protests; Confesses Fayose Funds Protest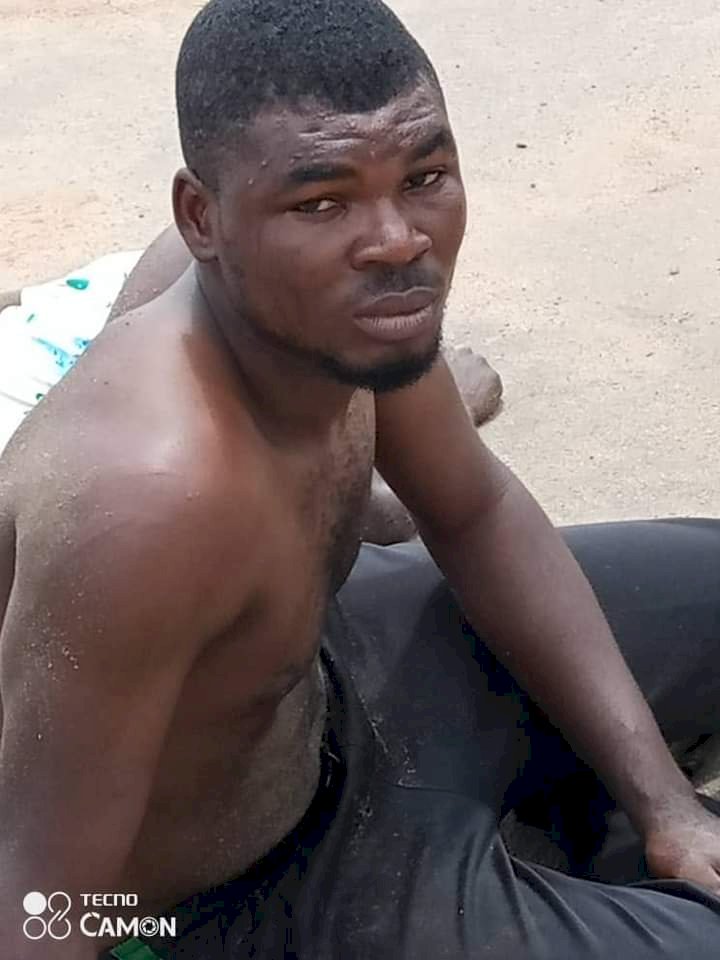 A PDP Youth leader popularly called Intelligent Ambassador, but who goes by the name Moyin, has been arrested by security agents as the Coordinator of violent protests in Ekiti State in the last one week.
Moyin, who also answers the alias Kilar, is said to be the son of a panel beater at the back of Mobil filling station, Ajilosun. He allegedly led the miscreants to unleash mayhem against the people of the state. He is believed to be the one who coordinated the attack on Governor Kayode Fayemi during the latter's visit to the House of Assembly last Friday after the Governor had earlier addressed the protesters under the flyover at Fajuyi.
When nabbed, Moyin claimed that his sponsor was the ex Governor of Ekiti State, Ayodele Fayose. According to him, Fayose was chanelling funds to him through Deji Ogunshakin who was the running mate to former Deputy Governor, Dr. Olusola Eleka.
Deji, according to Moyin, had approached him to mobilise hoodlums to the house of Assembly where the Governor's vehicle was damaged and the windscreen of the bus that conveyed the Press Correspondents attached to the Governor was shattered.
Moyin's other plans include burning down the new Civic Centre, the Governors office and other new buildings at the State Secretariat. This much was exposed through his phone chats with his sponsors. He was also discovered to have been coordinating the violent protests via a whatsap platform. All these were revealed through his phone chats.
Moyin is one of the PDP youth leaders in Ekiti State. Along with some other hoodlums, he was lodged at a guest house very close to the fly over bridge in the Fajuyi area where they would meet before proceeding to converge somewhere under the flyover to block the road and comit various atrocities, including maiming and rape, under the guise of protest.
Moyin also confessed to coordinating other attacks like the one on a police station in Ikere last Friday and the burning down of Afao police station in the same Ikere this afternoon (Tuesday, October 20).