2023 Will Redefine Nigeria – Akwa Ibom Gov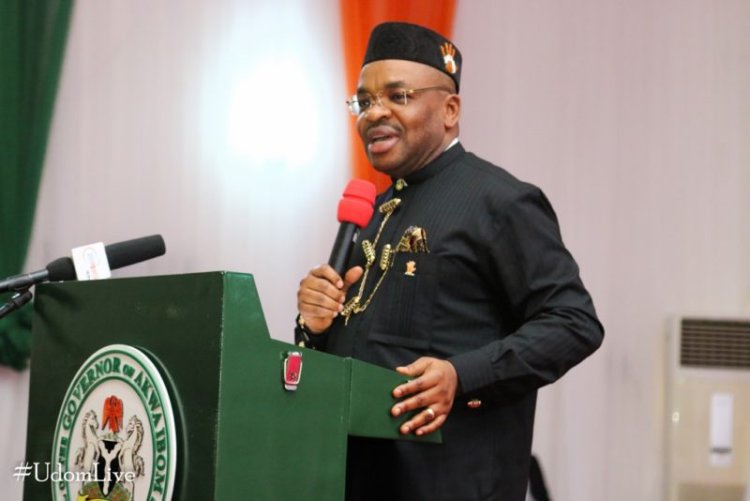 A presidential aspirant, Governor Udom Emmanuel of Akwa Ibom State has said that the 2023 general elections will determine which direction Nigeria will head.
Emmanuel was in Calabar, Cross River State capital Tuesday to notify PDP stakeholders and delegates of his intention to run for the presidency of the country.
"Next year's general election is very critical to the well-being of Nigeria. The elections will redefine whether the country will move forward or not. This will depend much on the types of politicians elected into power," he said.
Emmanuel said the country is going down swiftly in the areas of security, economy and infrastructure.
"Somebody must rise to redeem and restore the country. I, therefore, offer myself to partner with God to rescue Nigeria," he said.
Director General of the campaign, former Governor of Benue State, Senator Gabriel Suswan said Nigeria needs somebody like Emmanuel who is grounded in economics to raise her from the economic doldrums.
Chairman of PDP in Cross River, Venatius Ikem assured Emmanuel of their support and prayers.