S/Court judgement: Oppositions should congratulate Gov Bello ― Sen Adeyemi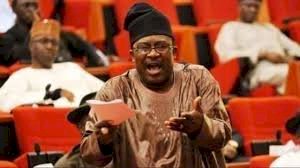 "I expect them to put all matters of litigation behind them and think of joining hands with Bello in order to bring about prosperity in the state.
.
Bello has embarked on strategic projects of importance that will impact positively on the lives of the people.
Such projects as the Confluence State University of Science and Technology and the State hospital would go a long way in adding value to the lives of the people of the state."
~ Smart Adeyemi, Senator representing Kogi West Senatorial District.