OPEN LETTER TO THE EMIR OF MURI ( NEC-JMKHY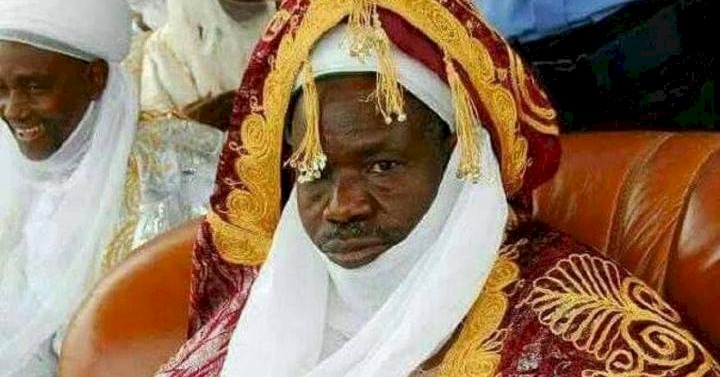 Dear Emir of Muri, we write this letter to remind you that all forms of injustice meted against Fulani ethnic group by you and your likes are been recorded, and also to remind you that injustice anywhere is a threat to justice everywhere, and one good turn always deserved another.
We have watched and studied the video of your widespread call for genocide on the fulbe or Fulani ethnic group in your state which followed an Eid-El-Kabeer speech you delivered to thousands of Muslims faithfuls in Jalingo, the state capital.
ALSO READ
Why Ranching Won't Work In Nigeria Now – Livestock Expert
Weed Out Criminals Among You', Emir Of Muri Tells Fulani Leaders
You started the video by calling on those kidnapping the People of the State to repent, which was an excellent call. Suddenly, you gave the Fulani in the State an ultimatum of 30 days to repent or come under a well coordinated attacks.
We hereby remind you that your call is genocidal and against the provisions of the constitution of Federal Republic of Nigeria. More disturbing is the fact that Taraba is a highly volatile state, and had witnessed series of genocides in recent years.
We can understand your pain, we know that no any responsible leader will fold his arms while his subjects are been killed, kidnapped or abducted without taking any action; but you should have channeled your problems to the security authorities rather than calling of genocide and cleansing of a particular ethnic group as in the case of 2017 Sardauna genocide that claim about 804 lives and properties worthing billions will always remain condemable and tagging the entire Fulani race as criminals and calling for there killing will be regarded as barbaric considering the fact that it is not all the Fulani that are criminals
We are not satisfied though with current security situation in Taraba State and of course all other state of the federation. We had like to say that the banditry, kidnapping and abduction taking place in taraba state are alarming we condemned the actions and actors in totality. However the ultimatum you issued to a particular ethnic group (the Fulani) does not sit well with us. While we most find a permanent solution to the crimes been committed in the area, we should go after the criminals and not there tribes for ethnic profiling can bring more harm than good.
Calling for the arrest and killing of Kidnappers/Bandits would have been more suitable and appropriate, but tagging this to a given group of people (FULBE) entails a lot. We are not denying nor disputting the fact that some FULBE too are involved in this criminal act. But most often than never, other ethnic groups within Taraba's frame too are heavily involved in this criminal act. Southern Taraba alone can do for a case study.
We also know as a fact that majority of the kidnappers in Taraba were recruited by the notorious Hamisu Wadume who's a Jukun man from Ibbi LGA, other Jukuns arrested included Baban Delu, Auwalu and Lawal.
In Takum LGA, Donga and Bali LGA we know that more than 90% of the kidnappers are Jukuns and Tivs. The likes of Aiki Rubuchi, Fuski Angulu and Adamu Haruna who confessed on Camera still stands out. Are they FULBE, No.
In Wukari-Jalingo exis, the likes of Kobo Ishor and the late Ojondu who was killed by the operation whirl stroke of the NA stood out. In Jalingo LGA, the most notorious and deadliest kidnapper was Idi Shaidan who terrorized every nook and cranny of the State Capital. Idi Shaidan was a Kona Man. A mere mention of his name sent shocks down the spines of many. His second in command, Sunday Kona was also Kona, even by his name. The duo held the state capital to ransom for over 5 years until when they were eliminated by the IRT in 2020 in a deadly gun dwell.
One notorious fact remains that no Fulani man was arrested for dealing in arms and ammunition in the state. We know as of fact that all those supplying arms to the Bandits and kidnappers are either Jukuns, Tivs, Mumuye, Mambilla, Kona or Jonjo.
The question now is, why didn't you as a leader for all call their tribes out? Why are you silent on all those notorious kidnappers opening in the state who are from the other ethnic group
Every citizen of Nigeria is entitled to move freely throughout Nigeria and to reside in any part thereoff; and no citizen of Nigeria shall be expelled from Nigeria or refused entry thereby or exit therefrom as inshrined in the chapter 4 section 41 of the 1999 constitution as amended.
In line of the above, we demand immidiat public withdrawal of your statement as we still believe that you said it out of pain and anger and never intentional.
*National Executive Council of JAINGOL Miyetti Allah Kawtal Hoore Youths. (NEC- JMKHY)*