An Open Letter to President Bola Ahmed Tinubu GCFR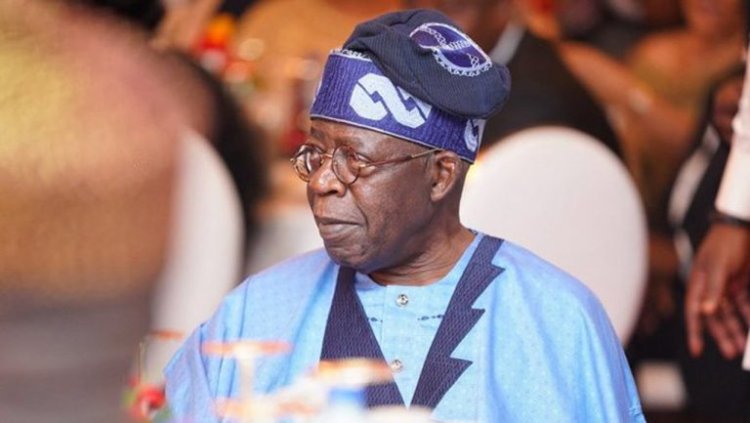 Topic: The Niger Coup d'état: Aligning ECOWAS and Our
National Interest
To: H E Bola Ahmed Tinubu
The President, Federal Republic of Nigeria
From: Concerned Citizens
Date: Abuja, 9
th August 2023
1) We join the Nigerian Government, the Authority of Heads of State
of ECOWAS and the peoples of West Africa in condemning the coup
of 26th July in the Republic of Niger that detained and sought to
overthrow the Constitutional order in the Republic of Niger and
illegally detained the legitimate Head of State, His Excellency
President Mohamed Bazoum as well as members of his family and
government;
2) We applaud and appreciate the immediate steps that HE Bola
Ahmed Tinubu, Chair of Authority of Heads of State, has taken in
the form of statements, communiqués, missions and consultations
with regional, continental, and world leaders for the immediate
restoration of constitutional order in the Republic of Niger;
3) We firmly support the principle of Zero tolerance for unconstitutional
change of government as enshrined in the ECOWAS and African
Union Protocols and other instruments;
4) We understand the factors that led to the very strong measures in
terms of sanctions, economic blockade and the possible use of force
in re-establishing constitutional order;
5) We believe that HE President Mohamed Bazoum remains the
legitimate elected President and Head of State of the Republic of
Niger recognized by ECOWAS, the African Union and the
international community; In this regard, we recognize that only
official acts of President Bazoum or his duly mandated officials
should be recognized.
6) Nonetheless, we respectfully observe as follows:
i. Niger is a very dear, brotherly and supportive neighbour to
Nigeria and its people and measures taken should not be
allowed to harm the Nigerien people;
ii. The cutting off of electricity supply to Niger, breaking a
longstanding treaty obligation, may ultimately harm our
national interest especially within the perspective of the
Kandadji dam currently under construction by the Nigerien
Government;
iii. The apparent rising wave of popular support for the putschists
might create a situation in which the role of Nigeria is seen as
being at variance with the interest of the Nigerien people and
in support of external interests;
iv. Already, there is an orchestrated campaign in the social and
traditional media portraying Nigeria in a negative light as an
agent of France and the United States.
v. The strong presence of French, American and to a lesser
extent Italian security personnel and assets, including a large
US drone base, creates a situation that could easily transform
an intervention for the restoration of democracy into a complex
proxy war fought out by foreign interests engaged in the new
geopolitical repositioning of world powers.
vi. In this regard, the current security challenges of insecurity
around the Boko Haram insurgency, farmer-herder conflicts,
banditry and mass kidnapping might all be exacerbated as the
flow of arms, violent extremism and armed banditry spread
and deepen in our sub-region.
vii. Nigeria has a serious humanitarian crisis, with millions of
internally displaced persons and hundreds of thousands of
refugees including in Niger. It is important to prevent the
worsening of the humanitarian crisis.
viii. It is therefore important that as a Nation, we align our
approach to the restoration of democracy in Niger to our
national interests.
Our Prayers
A. Create conditions for the restoration of Trach 1 as well as Trach 2
diplomacy by making a gesture to the putschists through measures
such as the withdrawal of the threat of use of force;
B. Immediate deployment of Track 2 diplomacy through traditional
rulers, religious leaders and civil society to urge the junta to open
doors to diplomatic discussions between the two governments –
Nigeria and Niger as well as the Authority of Heads of State of
ECOWAS.
C. Provide assurances to the Nigerien people of Nigeria's commitment
to maintaining friendship and fraternal relations with the government
and people of Niger.
D. Improve Nigeria's strategic communication showing actions
undertaken are in tandem with our long-standing commitment to the
protection and consolidation of democracy within Nigeria, ECOWAS
and Africa.
E. Make clear our collective resolve towards the full restoration of
constitutional order in the Republic of Niger.
A B Mahmoud SAN
Prof Jibrin Ibrahim
Gen (rtd) M L Agwai
Prof Attahiru Jega
Prof M J Kuna
Dr Kole Shettima
Dr. Hussaini Abdu
Malam Kabiru Yusuf
Mrs. Maryam Uwais
Kabiru Adamu
Moufta'u Baba Ahmed
Dr. Usman Bugaje
Dr. Yahya Hashim
For A Group of Concerned Nigerians