Miyetti Allah cries out; says herdsmen have lost three million cattle
"Who are the owners of the cattle being rusted? Mr Ngelzarma asked. "They are the pastoralists. So we are at the receiving end of all the crises."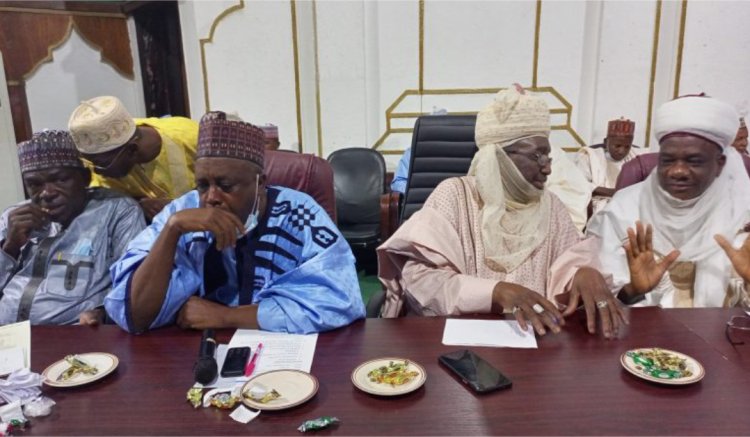 Mi yetti Allah
The Miyetti Allah Cattle Breeders Association (MACBAN) says herders have been at the receiving end of attacks from cattle rustlers, farmers and land owners alike.
National Secretary of the pastoralists association, Baba Ngelzarma, on Sunday claimed members have lost no fewer than three millions cattle to rustlers and kidnappers.
Mr Ngelzarma stated this to newsmen at a Miyetti Allah confab held at the National Mosque auditorium, Abuja.
"Who are the owners of the cattle being rusted? Mr Ngelzarma asked. "They are the pastoralists. So we are at the receiving end of all the crises."
Leaders of the group from all the 36 states of the federation attended the summit fashioned to find solutions to the challenges facing the herders.
The Miyetti Allah scribe said the conference would evolve strategies to improve the well-being of pastoralists.
In his remarks, a former Minister of Sports and Youth Development, Solomon Dalung, who attended the meeting, urged the leadership of MACBAN to open up the frontiers and accommodate stakeholders who believed in the unity of Nigeria.
"If I have not been here today, I would still be living with the stereotype being dished out in the conventional and social media that the Fulani have an agenda to take over this country.
"I came here and discovered that MACBAN members are also in a helpless situation because so many leaders of Miyetti Allah have been killed by criminal gangs and to accept to be a leader of the association is a big burden," he said.
Fulani herders in Nigeria have been accused of encroachment and devastation of farms and ancestral lands of citizens towards the southern parts of the country. Longstanding farmer-herder crises, leading to wanton destruction are rife in the hinterlands.
Source Gazettengr