Kazaure to Aisha Yesufu: 'You're useless, thoughtless for calling Northerners to join #EndSARS protest'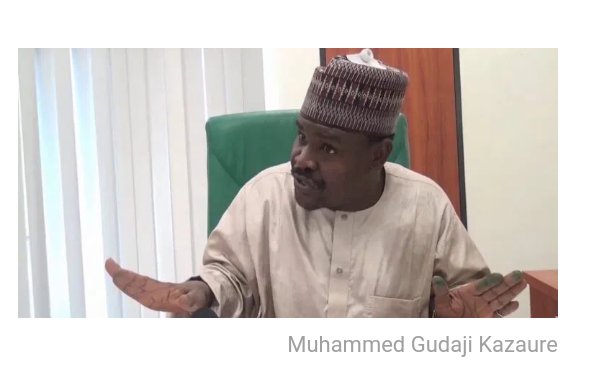 A member representing Kazaure/Yankwashi/Gwiwa/Roni Federal Constituency of Jigawa State, Mohammed Gudaji Kazaure, has taken swipe against Activist Aisha Yesufu, for calling on the Northerners to protest against the administration of President Muhammadu Buhari.
DAILY NIGERIAN reports that Mrs Yesufu had released a short video clip, mobilizing the northerners to follow suit in the ongoing protest against bad governance and the disbanded Special Anti Robbery Squad, SARS.
Reacting via a viral video rendered in Hausa Language, the lawmaker berated the activist, describing her as a short-sighted and thoughtless human being.
He said: "Aisha Yesufu I never thought you are such a short-sighted and thoughtless human being for calling on Northern youths to come out and protest against SARS.
"You are calling on us to come and protest, do you think protest is the way out?"
Mr Kazaure stressed that northerners would not be hoodwinked by Mrs Yesufu's call, saying: "We northereners are educated, religious and well cultured human beings."
"Unlike what happened in other places, we will not come out and block people from going about their normal businesses. We will not kill policemen and we will not come and destroy structures and loot people's property.
"We will also not break prisons and we will not come out and rubbish the government institutions in the name of fighting for our rights.
"Look at what happened in Kano, for example, is that what you are calling us the northerners to do?," the lawmaker rhetorically asked.
According to him, there is responsible protest, in which citizens can express their grievances against policies of the government, saying: "I am sure what you are calling on us to do is not a responsible protest but a mere civil disobedience."
"Nigerians said they didn't want SARS, and the Police unit was disbanded, but the protest did not stop. What are Nigerians looking for?," Mr Kazaure asked again.
Video link: https://twitter.com/MuhammedKazaure/status/1319155177258102785?s=20