ICC: how US sanctions affect Fatou Bensouda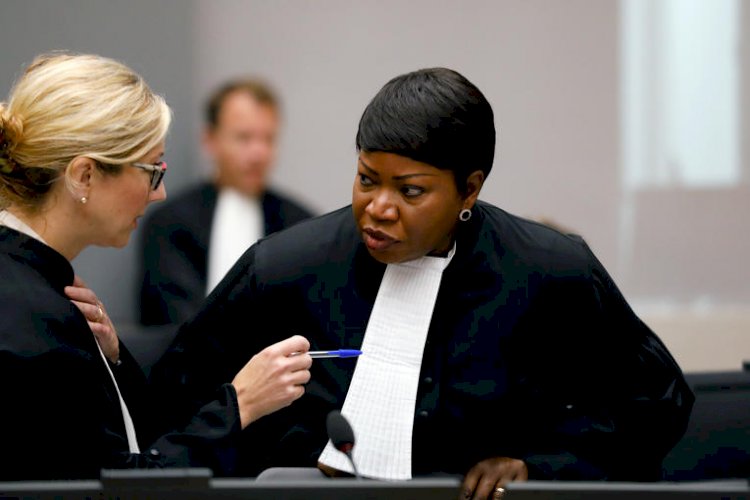 Targeted by US sanctions since September 2, the International Criminal Court prosecutor has seen several of her accounts frozen by the Trump administration.
Does the work of the ICC constitute a "real threat to the national security" of the United States? At least that is the sentiment of President Donald Trump. On June 11, he paved the way for the imposition of sanctions against the staff of The Hague Court - a first.

A decision prompted by the possible ICC investigation into crimes potentially committed in Afghanistan, which could involve the US military. "This is not a judicial inquiry. This is persecution against our nationals, Secretary of State Mike Pompeo said in June. We know that the ICC and the prosecutor's office are concerned at the highest level by acts of corruption and serious misconduct, "he added, without giving more details on these accusations.
His prosecutor Fatou Bensouda and a member of his team, Lesotho Phakiso Mochochoko, will ultimately be targeted by these sanctions, which include the freezing of their assets in the United States and a travel ban.
Frozen bank account

Fatou Bensouda's account with the United Nations Federal Credit Union, reserved for personnel of the United Nations and related organizations, was immediately frozen. Its bank cards linked to the American monetary system have also been deactivated.

"Some banks do not necessarily have the obligation to respect the decree and the American sanctions, but they tend to be zealous to avoid any complications", regrets a close friend of Fatou Bensouda. As a result, transfers made from one bank to another were returned, and dollar transactions blocked.

However, the difficulties related to some of its Dutch accounts were quickly resolved.
In The Gambia, a family member was also temporarily prevented from making a transfer - the situation has now been restored.
Threat
The travel bans concern not only Fatou Bensouda, but also her husband and her two children. In principle, the prosecutor can still travel to New York, under the headquarters agreement treaty which grants the UN administrative district special status.
Could US sanctions be extended? The Trump administration warned: "Any person or entity that continues to support Prosecutor Bensouda and Mr. Mochochoko risks exposure to sanctions." A threat not taken lightly by the prosecutor's team, which has been forced to reorganize its organization in order to protect its members.
Source Jeunafrique