Guinea- The FNDC expresses its anger after the death of the coordinator of its branch at Sonfonia-gare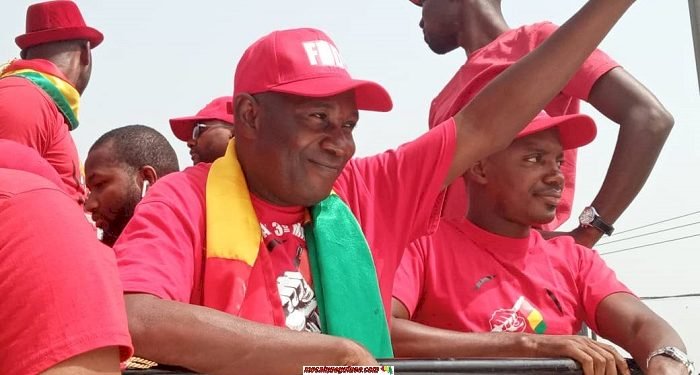 The national coordinator of the FNDC of its branch in Sonfonia Gare was shot dead during the post-election demonstrations in Guinea. Indeed, a press release was made public to denounce with the utmost energy this barbaric act:
"For a few hours now, the FNDC has been following with the greatest attention the latest developments in the chaotic situation in which our country finds itself.
In this regard, we express our deep concern and are working hard to launch major actions aimed at preventing a third term in the Republic of Guinea.
The FNDC national coordination has already strongly condemned the material damage caused and the assassinations of civilians being perpetrated by the defense and security forces in the service of Mr. Alpha Condé.
The FNDC is outraged to learn of the shooting death this Wednesday, October 21, 2020, of Boubacar Baldé, its coordinator at Sonfonia Gare. We extend our condolences to his family and we bow to the memory of all who have passed away.
The FNDC also expresses its full support for the victims of the destruction of property.
The national coordination will keep the people of Guinea informed, as soon as possible, on the nature of the decisive actions that it intends to launch in the continuity of the fight started since 2019 against the third term.
Together united and united, we will win!
Conakry, October 21, 2020 "