Consolidating Bissau- Banjul Ties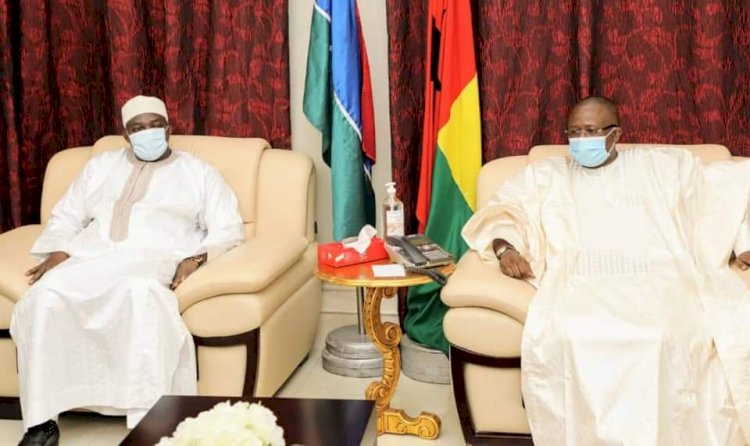 President Adama Barrow earlier today arrived at the Bissau Osvaldo Vieira International Airport for a day's official visit, where he was received by his Bissau-Guinean counterpart President Umaro Sissoco Embalo.
At a welcoming ceremony shortly after his arrival, President Barrow called on the Bissau-Guineans to unite and rally behind President Embalo to develop their country. He reminded them of the peace-loving nature of their founding fathers, such as Amilcar Cabral, and the sacrifices he made for their independence.
Describing his counterpart as a career diplomat, President Barrow said Embalo can make a huge difference in the lives of the people if given the chance.
The historic visit, according to President Barrow, will consolidate the already existing ties between the two countries, as well as his relationship with the Bissau President.
In another engagement, The Gambian leader paid his respect to the first President of Guinea Bissau Amilcar Cabral and other fallen heroes, by laying wreaths at their tombs in the military camp in the Bissau, which was followed by a tete-a-tete and a lunch with his host, President Embalo at the State House.