GOVERNOR SIMON BAKO LALONG A TOTAL FAILURE _Abdul Abdul M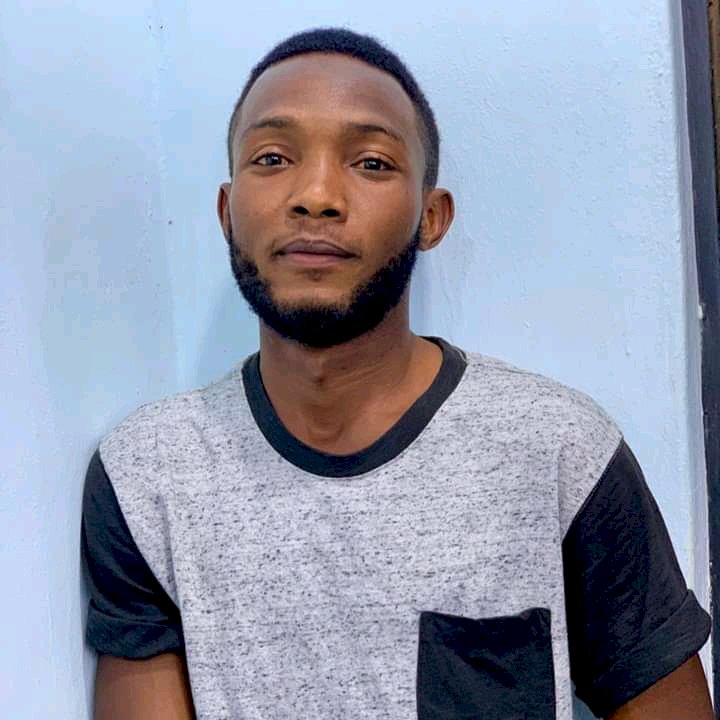 A vibrant youths advocate who was a diehard supporter of APC administration on plateau has express his dissatisfaction with the current governance in plateau which he regard it as incompetent and the worse administration ever plateau state had.
Abdul Abdul M wrote via his social media handles saying
"The Simon Bako Lalong administration is fast becoming the worst Plateau state have had since the return to democratic rule , putting into consideration how He has woefully failed in fulfilling his campaign promises especially in the area of human and infrastructural development.
The policy thrust He categorically stated during his inaugural speech in 2015,reiterated and emphasized in 2019 focuses on area of peace and security, Human capital development, agricultural/
rural development,entrepreneurship, industrializati
on and physical infrastructure and environment.
After four years and now almost two years with his re-election into office, the citizens are yet to benefit from the dividends of democracy being promised and the situation of the state in so many areas have further deteriorated.
The education sector which is supposed to be the major concern of every sane government has been completely neglected by this government, pupils of primary schools still sit on the ground, most of the buildings of public schools around the state are dilapidated, no promotions, no recruitments and less attention to the welfare of the teachers.
It is quite shameful looking at the state of education in the state , same government that promise School Renewal Projects(SRPs) ,training and retraining of teachers , increase welfare is comfortable seeing teachers protesting for increase welfare.
Health sector is nothing to write home about , there is no quality health care especially at rural level. All PHCs around the state are In shambles and total disarray , from lack of equipments to inadequate personnel caused by refusal of the government to facilitate recruitments. I could remember how nurses bitterly complained about shortage of manpower, lack of encouragement from the government during the peak of Covid19 pandemic despite the huge amount of money the state claimed to have spend.
Critical to our lives is road networks, and one can argue that Jos city center is one of the cities with the highest number of poor road networks in North central and beyond. You can hardly drive less than 10kms without coming across a very big pothole equal the size of a grave.
The operation zero pothole which was supposed to bring succor to motorist has been swept under the carpet and so many road projects abandoned.
Serious minded Governors are building flyover bridges, dual carriages in order to ease traffic congestion ours is here deceiving us with patching potholes and I wonder if we are receiving any grants from federal government.
Despite all the security challenges we faced on the Plateau, the state still remain the commercial hub in North central, North East as buyers come down in numbers from neighboring Nasarawa , Bauchi and far away Gombe, Adamawa to buy goods and services.
With the inception of Lalong's administration we were hopeful that commercial and economic activities would receive further boost but to our dismay he crushed it by destroying the remaining bubbling part of the Jos main market without giving marketers alternative ( nor proper plan to rebuild ) and his incapacity to complete the New market road project and also to fix the Faringada road as well as lack of concern to revive industries collapsed the commercial strength of the state.
Tourism which if properly harnessed would have serve as a great source of revenue to the state is totally not put into considerations by this government. Plateau state is blessed with so many tourist attractions but lack of proper utilization , provision of needed infrastructures , innovations has made the sector moribund.
The wild life park and the Jos museum have turn to haven for criminals, major city parks are of less starndard, our water falls are just there wasting with no ideas on how to turn such beautiful places to money.
Youth and women inclusion in governance zero , most painful is the fact that despite all the effort of the Plateau United football club in previous years of winning the Nigerian professional football league as well as Their representation of Nigeria in CAF champions league , the state government couldn't complete the Long overdue Zaria road stadium.
I personally cannot point out any sector that I can give credit to this government, it has added nothing to the development of our dear state and as it is right now I see Lalong as a total failure and a waste of time.

Abdul Abdul M
YOUTHS ADVOCATE