Gov Fubara Places N100m Bounty On Killers Of Rivers DPO
Governor Similanayi Fubara of Rivers State has declared wanted one Gift Okpara Okpolowu and other members of his gang over the murder of SP Bako…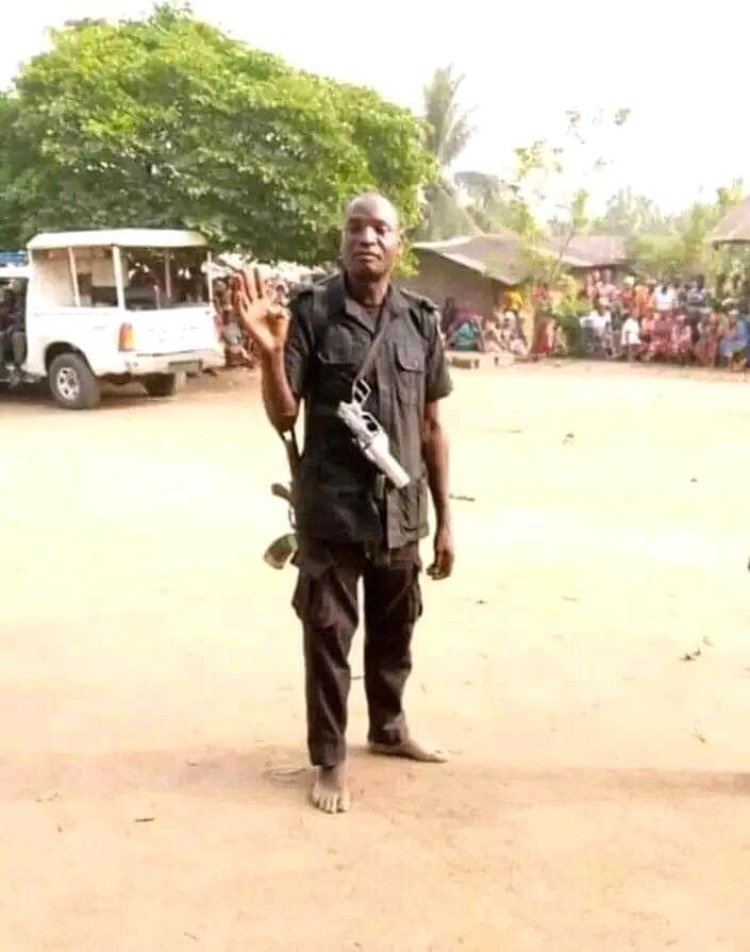 Governor Similanayi Fubara of Rivers State has declared wanted one Gift Okpara Okpolowu and other members of his gang over the murder of SP Bako Angbashim.
Angbashim, the DPO of Ahoada Police Station, was beheaded by suspected cultists in Ahoada area of the state.
Governor Fubara, in a press statement he personally signed in Port Harcourt on Saturday, placed a N100m bounty on Okpolowu (aka 2-Baba) and his gang.
The governor also suspended the traditional ruler of Ahoada, His Majesty Eze Cassidy Ikepidi, for what he described as act of complicity in ceding control of his territory to the suspected cultists.
He stated that intelligence from security agencies traced the murder of the DPO to Okpolowu (a.k.a. 2-Baba) and his criminal gang.
He said that the suspect established camps in the locality and is responsible for the resurgence of violent crimes, including kidnapping and terrorism in Ahoada East LGA.
The prime suspects, Mr. Gift David Okpara Okpolowu (a.k.a. 2-Baba) and all members of his criminal gang are hereby declared wanted"
"Secondly, a bounty of one hundred million (N100,000,000.00) naira is hereby placed on his head for anyone who gives useful information that would lead to his arrest and prosecution"
"Thirdly, His Majesty, Eze Cassidy Ikegbidi Eze Igbu Akoh II, is hereby suspended indefinitely for acts of complicity in ceding control of his territory to the notorious David Gift and his gang to freely operate and carry out their criminal activities"
"Yesterday, 8th September 2023 at about 7.00 pm, I was briefed on the security operations around the Odiemudie Community in the Ahoada East Local Government Area of the state and the gruesome murder of SP Bako Angbashim, the Ahoada Divisional Police Officer, by a bunch of criminals, presently at large"
"S.P Bako and his team ran into an ambush while returning from their operation where they were attacked by the criminals. Unfortunately, he was shot in the ensuing gunfire, captured and eventually murdered by his captors," the governor stated.