Gambia: The Truth Concerning Ousman Koro Ceesay's Murder in June 1995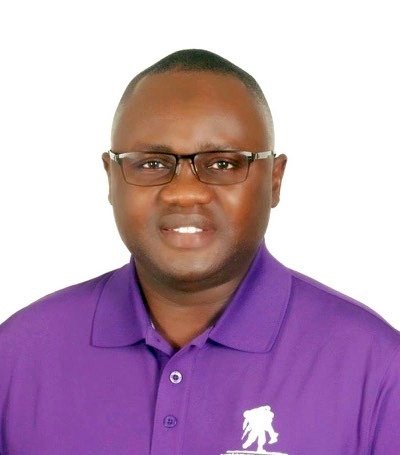 The Truth Concerning Ousman Koro Ceesay's Murder in June 1995
By Capt. Ebou Jallo, 25 April 2020
I have a spiritual duty to speak the truth in this holy month of Ramadan, and I hereby repeat what I have been saying for the past twenty years: Yankuba Touray did not premeditate nor participate in the murder of the late Ousman Koro Ceesay. The Gambia government is doing a gross injustice to an innocent man, and Allah is my witness. Here is a redaction of the testimony I sent to the TRRC since last year. The Commission, for reasons best known to themselves, have either ignored or sidestepped what I have to tell the Gambians during this historic episode of transitional justice, truth and reconciliation:
STATEMENT OF CAPTAIN EBOU JALLOW, FORMER SPOKESMAN OF AFPRC submitted to the TRRC – Gambia on October 21, 2019
1. In late February 1995 I was invited by Captain Edward Singharteh to the AFPRC and at the same time nominated the governor of the West Coast Region. However, within a month I was asked to relocate to the State House and remain the Spokesman of the AFPRC. During that moment I come to know Ousman Koro Ceesay and we quickly became very good friends; and I have travelled with him on official missions overseas (Europe, USA, Ghana and Sierra Leone). I first suggested to then Chairman of the AFPRC, Captain Yahya Jammeh, to nominate Koro as minister of finance after an official visit I made with Koro to the World Bank, IMF and the UN headquarters sometime around March, 1995. Koro was not only nominated a minister but was also invited to become a member of the AFPRC.
2. I was also very close to Edward Singharteh. We essentially hang out almost every day after working hours mostly at his official residence at Cape Point. He used to confide in me almost everything about his private life, his childhood troubles and many otherissues in general. And I also used to ask him a lot of questions about issues concerning the 1994 Coup, the November 11 incident, and other notorious rumors that I heard before. Yankuba Touray was also a colleague I knew when we both served at the Senegambian Confederal Forces in Kudang. We also used to hang out occasionally and he also used to confide in me. Both Edward Singharteh and Yankuba Touray did confess to me about the murder of Ousman Koro Ceesay. These confessions plus the fact that I was a member of AFPRC make me contemporaneous witness to the crimes committed against the person of Ousman Koro Ceesay.
3. I remember in May 1995 Edward Singharteh called right after I arrived at Yundum Airport to tell me about the death of Captain Sadibu Hydara. I later visited his residence at Cape Point and he told me in detail how Sadibu died. According to his own rendition, Edward Singharteh himself went into the prison and was hitting Sadibu Hydara with a sledge-hammer battering him to death. Sadibu was later found dead in a Muslim praying position of "Sajda" according to one former State Guard soldier who went to the prisons to retrieve the corpse. Edward told me that he asked Sadibu to "say his last prayers" before smashing him with a sledge-hammer at the back of the neck region, and Sadibu died instantly. I ask him why would he visit the Mile II prisons torturing prisoners there and his response was that he gets the same exact pleasure from torturing people as he gets an orgasm from a sexual intercourse. This was the first moment that I realized that Edward Singharteh was indeed a dangerous psychopath. I personally became particularly anxious about my own safety. However, at this material time Edward Singhateh was Jammeh's close confidant and I was quite hesitant discussing the issue with Jammeh. However, Yaya Jammeh acknowledged to me that he knows about Edward Singhateh killing Sadibu at the prisons.
4. In the June 1995 whilst also at an official visit in Tripoli, Libya accompanied by the late Baba Jobe the Libyan leader Colonel Mummar Gaddafi unexpectedly offered his condolences to me concerning the "death of one of your ministers" …I was baffled and I couldn't find an appropriate response. Gaddafi himself at that point offered to extend a piece of "advice" to Yaya Jammeh to be more careful. I found such a reaction to be quite cryptic and startling because I had absolutely no idea what he was talkingabout.
5. I called my wife immediately as soon as I got back to my hotel to check on her and my daughter. She told me she was at Edward Singharteh's residence the evening before because Edward's wife invited her over for some kind of unspecified "occasion." However, she told me she was there till late in the night when both Edward and Peter arrived in the house soaking wet with mud and smoke on their military uniforms. She said Edward did not speak to anyone but walked right pass them in a haste. She also told me that rumors were rive in town that Koro Ceesay was found death in his car somewhere in the Kombos.
6. I flew from Tripoli to Rome and then from Zurich to Banjul. During the flight one of Yaya Jammeh's State Guards told me that the Chairman was onboard the plane and that he wanted to talk to me. I went next to his seat and found him looking very sad and disturbed. He told me to sit close to him; and then he whispered: "Did you hear about what Edward Singhateh did to Koro… "and I responded that Gaddafi told me Korodied in an accident…". He said he will fill me in later. However, once the aircraft landed at Yundum Airport and stopped, Yaya got my attention and ask me to look outside the window suggesting the sight of Edward Singhateh standing on the tarmac waiting for our arrival. He then said in an outburst with anger: "I will show this red bastard that I am a true son of Africa."
7. Yaya Jammeh asked me to ride with him from the airport to the State House at 1Marina Parade. Upon arrival Yaya Jammeh, Kaba Bajo and myself sat at Yaya's dining table to have a discussion about the death of Koro. During the conversation I categorically urged him to prosecute Edward Singhateh, and we have a collective responsibility as the AFPRC to conduct a thorough investigation about the death of our own and bring Edward Singhateh to justice. Both Yaya and Kaba Bajo agreed with me in principle at that very moment. We decided to then to proceed to Koro Ceesay's family residence at Serre Kunda in order to commiserate with thefamily.
8. Subsequently, I had several conversations with both Edward Singhateh, Yankuba Touray and a brief encounter with Peter Singhateh at Edward's residence. Both Edward Singhateh and Yankuba Touray did confess to me exactly how Koro Ceesay was murdered at Yankuba Touray'sresidence:
(a) Edward told me that he called for a Council meeting right after Chairman Jammeh's departure and that Koro was urged to attend too.
(b) The venue of the Council meeting was at Yankuba's residence near the Sene-Gambia Hotel area.
(c) According to Edward's own narration to me, Yankuba Touray was not aware of the original conspiracy to murder Koro Ceesay at his own residence. However, once they arrived at Yankuba's living room and Koro was seated on a coach, Peter Singhateh rushed out of the kitchen swinging a baseball bat and striking Koro Ceesay in the back of the head. Koro stood up in defiance and uttered these last words: "what the hell is going on here…". Immediately Edward Singhateh pulled out his Glock handgun and shot twice at Koro at close range in the torso area. Koro fell back into the sofa in pain and distress trying to catch his breath. Incidentally Yankuba Touray was quick on his feet trying to run outside the living room but Edward Singhateh ran after him wrestling him down to the ground. Edward reassured Yankuba that "he was not part of it…" in his own words. Once back on their feet Edward then ordered Alagie Kanyi to "finish" Koro.
(d) According to Yankuba who was present at the murder scene, Alagie Kanyi pulled out a bayonet and poke out Koro Ceesay's eyes and slit his throat severing his carotid veins. Yankuba told me he has never seen so much human blood until then… Koro Ceesay's blood was everywhere in his living room. Yankuba Touray told me that he can never forget this scene again.
(e) Peter Singhateh also told me that he drove Koro Ceesay's official vehicle along with the dead body to the bush; and later participated in the cremation of the corpse but caught fire on his arm in the process.
(f) When I asked Edward Singhateh why he killed Ousman Koro Ceesay his ONLY response then was "Koro was conspiring with some Ghanaian officials to overthrow the AFPRC government". I never believed his accusations because I knew he was lying to me.
9. I shared all this information I collected with the Chairman of the AFPRC, Yaya Jammeh. He promised me twice that he was going to prosecute Edward but I never experienced neither the will nor the interest from him to bring a just closure to this tragedy concerning one of our own despite the solemn promises he made to Koro Ceesay's mother. Instead I have seen Yaya Jammeh gravitating towards a more favorable relationship with Edward which ultimately played into my fears and suspicions that I must leave and seek refuge outside the Gambia. I resigned in early October 1995 and sent a copy of my resignation letter to all the media houses and foreign missions in the Gambia. Please find attached to this statement a copy of my resignation letter dated 12 October, 1995.
10. I want to submit to the TRRC that any suggestion about Ousman Koro Ceesay involving in any kind of activity with the MFDC separatists before his death is slanderous and an outrageous fabrication. Koro Ceesay was never involved with the Libyan intelligence, nor given any amount of cash to deliver to the Separatists in Casamance. In fact, Koro was having some personal issues particularly with Edward Singhateh because until the last few weeks before his death, Koro Ceesay was Yaya Jammeh's confidant, and most likely this fact did not settle well with EdwardSinghateh.
11. I also want to submit to the TRRC that the murder of Koro Ceesay has absolutely nothing to do with the $35 M loan from Taiwan. Ousman Koro Ceesay died in late June 1995; and I negotiated the re-establishment of diplomatic relations with ROC on 13th July 1995. The $35M loan was secured later in August 1995 in an agreement signed by the Minister of Finance Hon. Bala Garba-Jahumpa. Ousman Koro Ceesay was already dead well before any diplomatic relations with the ROC or the subsequent $35Mloan.
12. I last spoke to Koro few days before his death during a telephone conversation, and he did ask me about some Gambia government purchase of some weapons from Eastern Europe through a Belgian businessman called Serge Muller sometime in 1994. I told him then that I was not aware of such a procurement since I was neither in the Gambia nor a member of the Council during the period of such transactions by the Gambia government. He then told me that a sum of between $2M to $3M Dollars has already been disbursed by the Gambia Government, and he was trying to reconcile the government accounts in order to prepare for his budget speech. I told him to contact Edward Singhateh and register his concerns to him since Edward was effectively the minister of defense during the time of the procurement. However, prior to Koro's inquiry Edward Singhateh did in fact mention to me once about him going to Eastern Europe with Serge Muller to purchase some weapon systems for the Gambia Army. I also once travelled to Sierra Leone on an official mission and also met one of Serge Muller's business associate called Ziv who also told me that Serge Muller, his boss, was good friends with Edward Singharteh. Ziv also used to visit Edward Singhateh in the Gambia and at one time was also importing rice to the country on behalf of theAFPRC.
13. About two days after that telephone conversation with Koro Ceesay, I went to Chairman Jammeh's office one morning to inform him that I was travelling to Tripoli that evening. I found Edward Singhateh sitting right across from Yaya's desk and as soon as I sat on one of the chairs in the office the then Secretary General, Mustapha Wada, walked in a haste with a piece of paper and handed it over to Yaya Jammeh. Yaya read through the paper and handed it back to the SG with some suggestions. He then laughed and look me in the face saying: "Commando your friend, Seringe Dara, is getting the Electric Broom, he is going to be fired today…". And I asked what he did but he wouldn't tell me. Edward Singharteh immediately intervened and said that they (Yaya and Edward) were hiding it from me but the issue was I quote: "your boy messed up again." This was the last time I ever heard or discussed about Koro Ceesay with any other Council members when he was still alive.