Houses, Shops, Cars Others Burnt In Edo Tank Explosion
Five houses, four shops and two cars were burnt following a fire ignited by spilled automotive gas oil from a tanker involved in an accident…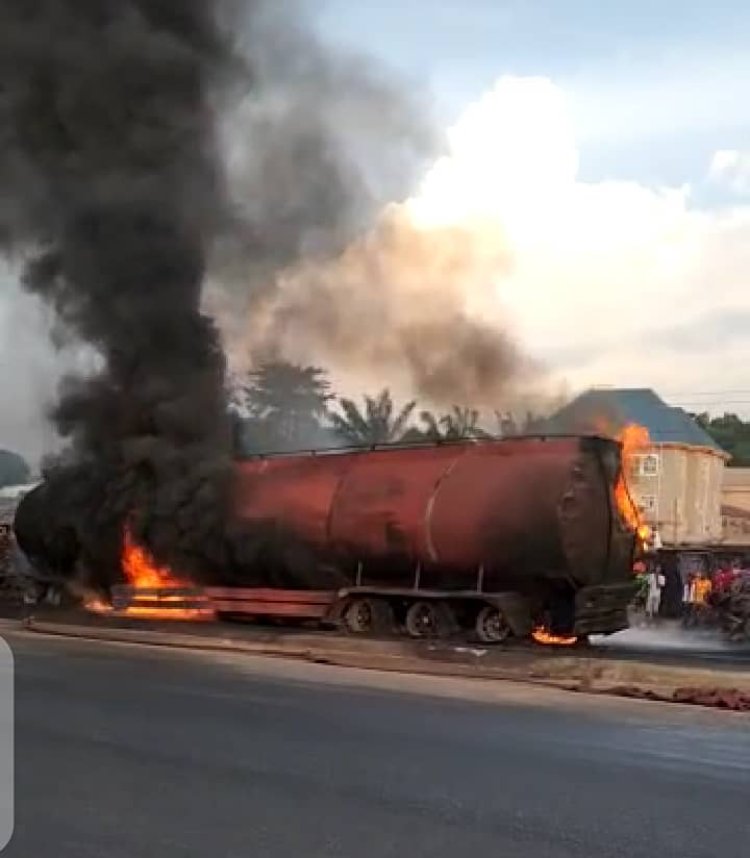 Five houses, four shops and two cars were burnt following a fire ignited by spilled automotive gas oil from a tanker involved in an accident in Edo state.
It was gathered that the accident happened over the weekend along Benin-Akure Road by Owan Bridge, Sobe Town in Owan West Local Government Of Edo state.
Daily Trust learnt that the tanker conveying Automotive Gas Oil was coming from Benin City heading towards the Northern States along Benin/ Akure Road by Owan Bridge when he lost control of the vehicle, went off the road, spilled its contents and ignited a fire.
It was gathered that two cars, one motorcycle, five houses and four kiosks located on the expressway were destroyed by the fire.
The Edo state police commissioner, Muhammed Dankwara who confirmed the accident said no life was lost in the incident.
Dankwara, who was at the scene to access the level of damages, commended the Okomu oil firefighters for extinguishing the fire. He said five houses, four kiosks, two vehicles and a motorcycle were destroyed in the fire.