Farmers/Herders' Clashes: Sultan Harps On Dialogue
The Sultan of Sokoto, Muhammadu Sa'ad Abubakar, says dialogue is the only key to resolving farmers/herders' clashes in the country. He spoke in Abuja yesterday…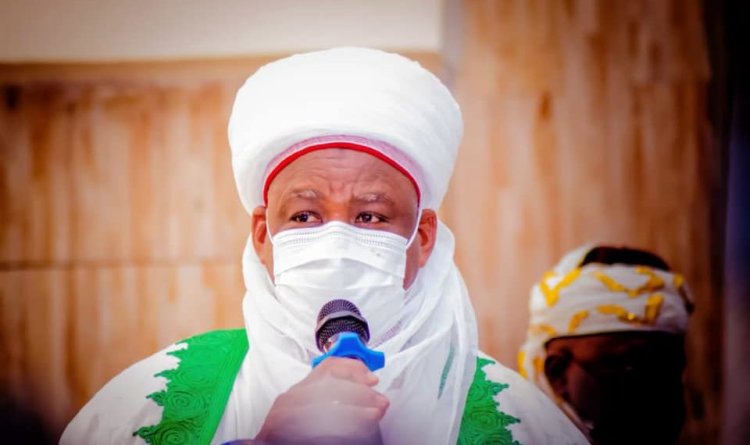 The Sultan of Sokoto, Muhammadu Sa'ad Abubakar, says dialogue is the only key to resolving farmers/herders' clashes in the country.
He spoke in Abuja yesterday during a national conference themed 'Sustainable Livestock Reforms and Mitigation of Associated Conflicts in Nigeria, organised by the Kano State Government.
He said: "We need dialogue to resolve the farmers/herders' clashes. There is nothing more than dialogue. Forget about politics. Some governors will say the own the land; forget about politics. Politics cannot take you to anywhere. After eight years, you will go but the people will remain there.
"So let's do the best we can to end this issue. Whatever we agree to do here, please, let's do it."
Sultan stressed the need to review a report submitted to former President Goodluck Jonathan, after a parley by the Tiv and Fulani herders, on how to deal with the clashes.
Kano State Governor Abdullahi Ganduje identified climate change, weak state institutions, politics and lack of infrastructure as factors fueling the farmers/herders' clashes in the country.
He said: "Modernising the livestock sector is not only key to resolving the herder/farmer conflict, but was envisaged that this economic investment pillar will support and strengthen the development of market-driven ranches for improved livestock production through breed improvement and pasture production.
"There is therefore the need for aiding information, education and strategic communication on the development of grazing reserves to mitigate the consequences of these conflicts.
"It's also very important that we must also avoid the dangers of allowing these conflicts to harden to religious or ethnic conflicts. This is the responsibility of political, religious and all other parts our leadership elite in Nigeria.
"We must also intensify existing collaboration with our neighbours especially border communities, to prevent the movement of small arms, and disarming armed pastoralists and bandits who go through our borders day after day."
Chairman, organising committee and former chairman of the Independent National Electoral Commission, Professor Attahiru Jega, said the conference was designed as an all-inclusive process to generate ideas that would contribute to addressing the crisis