Dr. Halima Yalwa Adamu: 2nd Female Medical Doctor in Northern Nigeria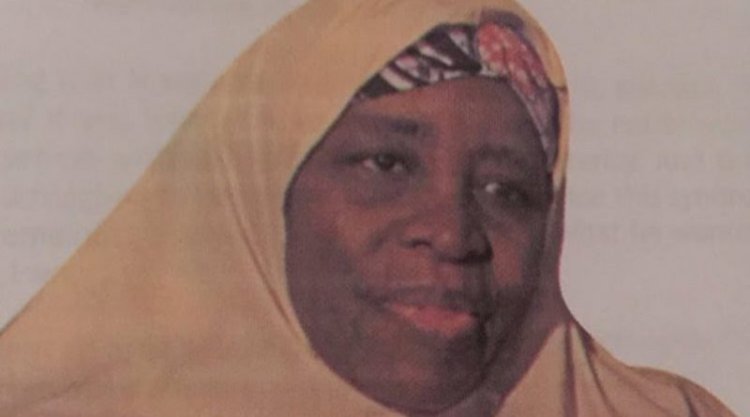 Dr. Halima Yalwa Adamu is a renowned Pediatrician and distinguished Abusite from Katsina State, who is believed to be the first female medical Doctor from the Core Northern Nigeria.
Dr (Mrs.) Halima Yalwa Adamu was born on Monday, August 21, 1950, in Malumfashi, Katsina State. She attended Iyatanchi Primary School, Rafukka, Katsina 1957 – 1958; Aya primary school Funtua, 1958; Kofar Fada Primary School, Malumfashi, 1958 – 1959; Rafukka Practice School Katsina, 1959 – 1960; Provincial Girls School, Katsina 1961 – 1963; Government Girls Secondary School, Dala, Kano, 1964 – 1970; Ahmadu Bello University (ABU) Zaria, 1971 – 1976, School of tropical medicine, University of Liverpool, UK, 1983 – 1984, Institute of Child Health, University of London, UK, 1989
Dr (Mrs.) Halima Yalwa Adamu's Career
She has served in different capacities both Nationally and Internationally. Her previous Appointments include; Kaduna State Government, 1980-83; on secondment as Commissioner, former Kaduna State, and present Katsina State. 1985-88; part-time Director. Pediatrician, Damisa Medical Centre, Kaduna, since 1993; Muslim Hospital, Kaduna, 1994; Medical Director, Ahmadu Bello University Teaching Hospital, Zaria, Kaduna, 1996.
ALSO READ:
Prof Oyewale Tomori: Multiple-Award-Winning Professor of Virology
Dr. Halima also serves as a Board member, Demonstration School for Deaf Children, Kaduna, since 1988; Board, Muslim Hospital Management, Kaduna, since 1992; member, Health Committee, Kaduna State Foundation, since 1992; Kungiyar Taimakon Majinyata – Patient Mercy Fund, since 1988; Task Force on National Programme on Immunisation, 1995; commissioner, Federal Character Commission, 1995, the team member: Nigerian hajj Medical Mission, 1981, 94, 97; member: Amirul Hajj delegation to Saudi Arabia, 1987; attended, United Nations Fourth World Conference on Women, Beijing, China, 1995;
She was inaugurated alongside 26 eminent Nigerians as national advocates for health in November 2017 by the then Minister of Health, Professor Isaac Adewole.
The advocates are a group of eminent Nigerians identified by the Federal Ministry of Health and Health Policy Plus (HP+) project which is funded by USAID and implemented by a consortium led by Palladium on relevant knowledge and skills in April 2017 to engage key stakeholders in the public and private sectors towards improving access to quality, affordable and safe family planning services in Nigeria
Dr (Mrs.) Halima Yalwa Adamu is currently the medical director of the Muruna Foundation Health Initiative, a Katsina State-based non-governmental organization (NGO).
She is a member of the Nigerian Medical Association; Pediatric Association of Nigeria; Islamic Health (Medical Workers Association of Nigeria),
She has won several awards including; Canadian Mathematical Association Award, 1968; winner, Canadian Deaf Society Award, 1989; winner, Katsina State Merit Award, 1990; National Productivity Merit Award
Dr (Mrs.) Halima Yalwa Adamu is Married to Alhaji Lawal Abdulmumuni Adamu since 1975 with children. Her hobbies include reading, listening to the radio/watching television, live drama, and football, caring for children and the age, writing and discussing health matters, traveling.