Dangote's automobile assembly begins Operation in Nigeria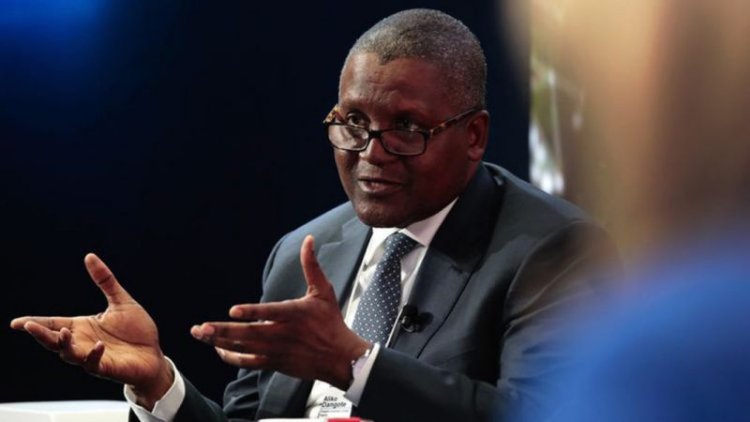 Dangote Peugeot Automobiles Nigeria (DPAN), a company owned partially by Aliko Dangote, Kebbi State Government and Stellantis Group, begins operation to assemble vehicles of Peugeot brands in Nigeria. The assembly plant which was acquired in 2018 is based in Kaduna Nigeria.
According to reports, the Green field plant is expected to produce at least 120 vehicles on a daily basis. The assembly is expected to produce vehicles between now and 2023 which will flood the local markets in Nigeria and Africa.
Brands of cars expected to be produced include Landtrek, 3008, 5008 and the new 508. With the assembly in operation, there is room for expansion for more brands and models of vehicles in order to meet the demands of the Nigerian automobile market.
In line with international standard, the vehicles produced will have elements of technical sophistication, as well as great designs and top safety characteristics that will make it exceptional so it can appeal to the general public and customers
The company's Managing director, Ibrahim Issa Gachi was quoted to have said that, "with the New Green Field Ultima Assembly Plant, a lot is being done by DPAN to ensure visibility of the Peugeot brand and availability of spare parts to the network and the generality of Nigerians. DPAN will be encouraged by our technical partner to reposition the brand in the short, medium, and long term as we ensure customer satisfaction and sustainability."
He said further that, "this dream has started with the re-launch of the Peugeot brand in Nigeria as well as the local assembly of the 301 at our new Kaduna plant and thereafter the introduction of the Landtrek, 3008, 5008 and the new 508…Nothing is being spared to enable market recapture, hence all hands are on deck to ensure not just survival but also continued growth in a market with potential for cars in excess of 100,000 units per year and growing."
"Nothing is being spared in order to reclaim market share, and as a result, all hands are on deck to ensure not only survival but also sustained growth in a market with a potential for over 100,000 units per year and increasing," he added.