President Adama Barrow received the Minister of State for Foreign Affairs of Nigeria, Zubairu Dada, who came to the presidency as a special envoy of H.E President Muhamdu Buhari.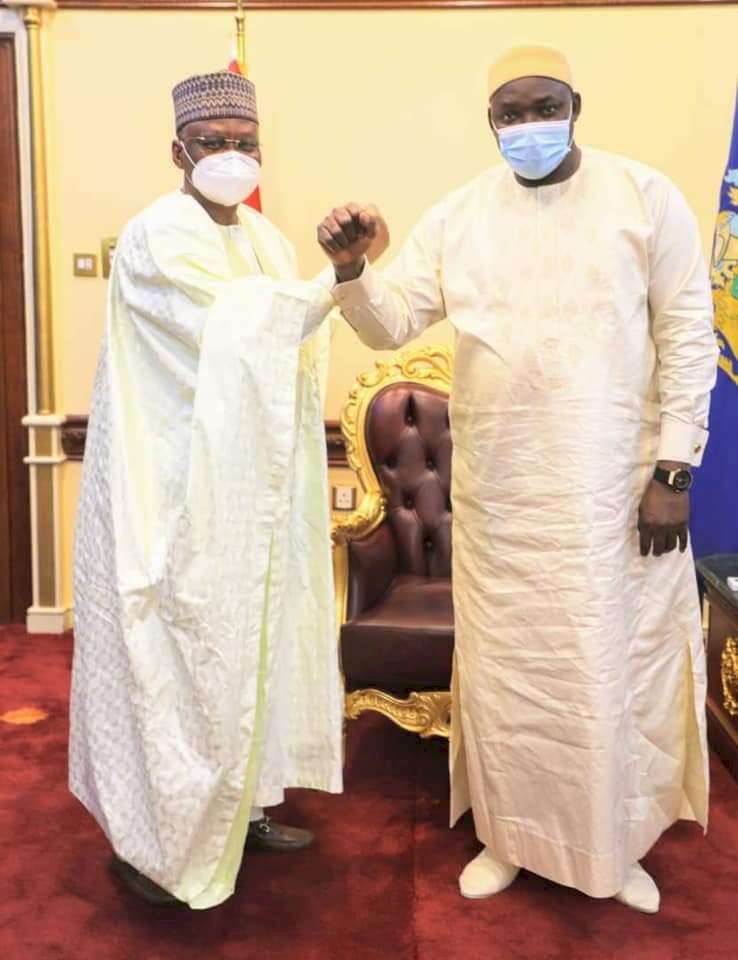 After a closed-door meeting with President Barrow, the special envoy disclosed to the media that he came to deliver a goodwill message from President Buhari, stating it is a message of love 'from brother to brother'.
"To keep being friends, it is important to keep in touch. Buhari is interested in assisting The Gambia on its transition", He noted.
He added that his visit is to assure President Barrow of Nigeria's support, pointing that the spirit of ECOWAS is that of integration; one people, same destination.