The reaction towards Xiaomei Havard's appointment is xenophobic – Chinese Association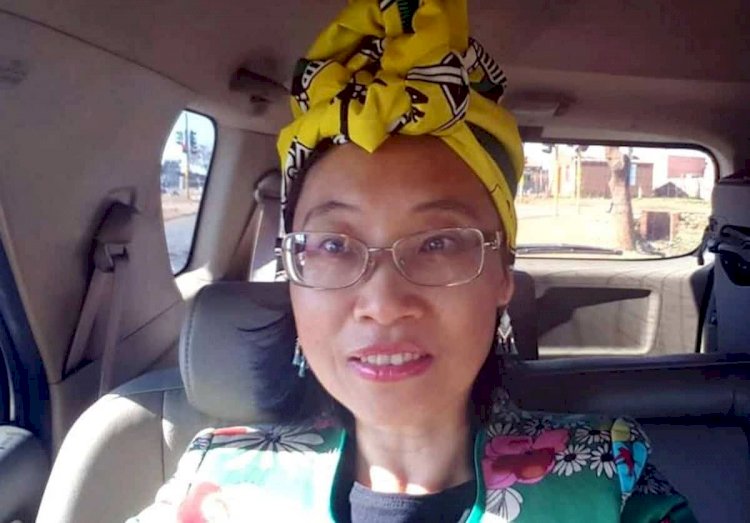 The Chinese Association in South Africa has reacted to the general outrage following the swearing-in of a Chinese immigrant, Xiaomei Havard as Member of Parliament for the Gauteng province.
Addressing the media regarding the issue on Friday, January 29th, 2021, the Chinese association representative, Erwin Pon, tagged the public uproar as one that is "xenophobic".
"We are very disappointed with what we've read online. It's bordering on xenophobia. People have been racist and offensive. As a Chinese community, we were so excited about this appointment. It recognizes that we as Chinese people are a real part of South Africa. Our community really does whatever it can to contribute to SA". Erwin Pon said.
He further stated that, "we want to be part of this nation, we've been here for a long time. We must celebrate diversity. Having Xiaomei Havard in Parliament will help people better understand us. Our people are human beings, we also have dreams and aspirations."
The Hate Crimes Working Group of South Africa (HCWG) has equally reacted to the issue; "the HCWG is concerned by the xenophobic and racist attacks circulating on SA Twitter, including the #NoChineseinSAParliament hashtag [which was a top trend on Thursday]. There is never an excuse to victimize anyone based on skin colour, ethnicity, or religion. With South Africa's history, we should know better!" the organization said.
STORY BACKGROUND
EYEGAMBIA earlier reported that Xiaomei Havard, China-born and South African citizen by naturalization has been appointed and sworn in as a Member of Parliament by the ruling Africa National Congress (ANC) to represent the people of Gauteng province following the death of Jackson Mthembu. Xiaomei was part of a group of five parliamentarians who were sworn in as announced by the ANC. Her appointment has attracted intense criticism so far with many calling for her removal and further amendment of the South African constitution.
WHO IS XIAOMEI HAVARD?
The inclusion of the Chinese was faced with objections but who is she? Xiaomei Havard comes from Henan, China; after moving into South Africa to pursue her education and staying for a while, she filed to become a citizen and this was granted. Havard acquired a doctorate degree in Computer Science from the University of Johannesburg. She resides in Gauteng, a province she is currently representing as a member of parliament. Havard who got married to a South African citizen has been keenly engaged in the country's political activities since landing in South Africa. She joined the African National Congress in 2004 and contested in the 2019 election on the ticket of the ANC which she failed to win.