Emir Sanusi II Emerges President Tabbital Pulaku Int'l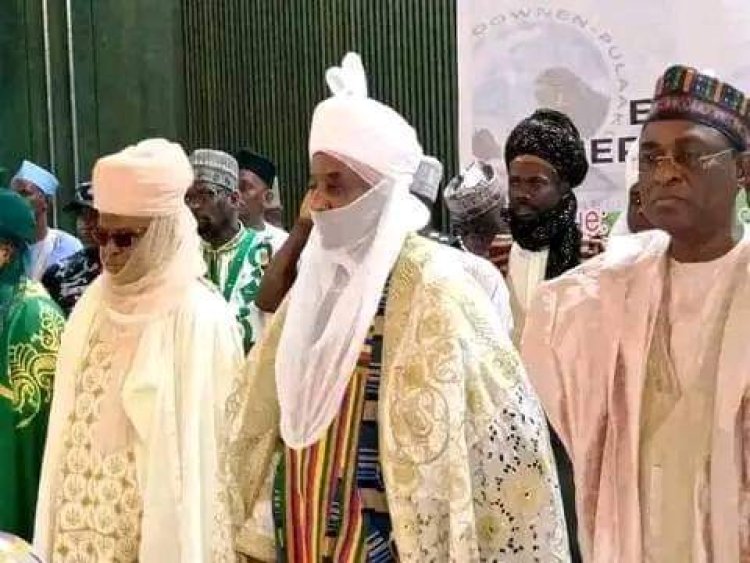 HRH Sanusi II was unanimously elected by the representatives from 16 African countries and residents across Europe, Asia and the United States of America.
HRH Sanusi II succeeds the billionaire, El hadji Alpha Amadou Diallo from Guinea, Conakry, who served for eight years.
Sanusi Lamido Sanusi is a Nigerian, from the royal family, an ex-banker, one time CBN governor and an ex-Emir (King) from the historic, Kano Emirate.
Members of the TPI acknowledged that "having Sanusi on the seat is not only deserving but meritorious; a round peg in a round hole, for the voiceless Fulbe to be given voice not only across Nigeria and African but the world at large".
Sanusi II was elected in Abuja on September 10, 2022, for a 4-year term, along with the following executive members
First Vice President: Aladji KADIRI Yaya TP Cameroon.
2nd Vice-president: Abou Sow. Former Minister of Mali, TP Mali.
3rd Vice-president: Professor Fary KA; Associate of Universities. TP SENEGAL.
4th Vice-president: Abdel Razak: TP SIERRA LEONE.
5th Vice-president: Mrs. Tabara Ba. TP Mauritania.
EXECUTIVE SECRETARY GENERAL: LAMIDO ISSA BI AMADOU, former Minister. President Tabbital Pulaaku RCA.
Deputy Executive Secretary General: Abdoulaye BARRY; TP Sierra Leone.
12 Technical Secretaries.