533 workers at Ghanaian factory test positive for COVID-19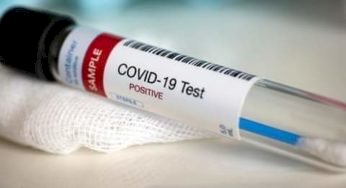 Over 500 workers at an industrial manufacturing facility in Ghana have tested positive for COVID-19.
The health authorities in its situation report said 533 of 1, 300 workers tested positive for the virus and this made about 50 percent of the recently recorded cases in the country.
"Ghana's total count of confirmed COVID-19 cases from the 12th of March to 7th May 2020 stands at 4,012. A total of 18 deaths have been recorded for the same period. In addition, there have been a total of 323 recoveries. Ghana's cases under care (active cases) as of 7th May 2020 thus stands at 3,671," the report read.
"Between the last update on 4th May 2020 and the current update, a total of 921 additional cases have been recorded. Over 50% of these cases were as a result of an outbreak in an industrial facility with 1,300 workers of which 533 have been confirmed positive. Over the same period, 20 more recoveries have been reported.
"Bono Region has recorded a case and thus 13 out of 16 regions have reported cases. Currently, the only regions with no confirmed cases of COVID-19 are the Savannah, Bono East and Ahafo regions."
On April 30, Ghana had recorded 1,032 COVID-19 cases, 10 days after lifting lockdown.
The country now has 4, 263 cases.
Source: The Cable Newspaper