Adamawa statesman, Sen Paul Wampana dies at 75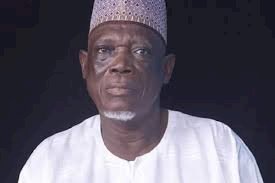 Paul Wampana
A former national Vice Chairman (Northeast) of the Peoples' Democratic Party (PDP) and a third republic Senator, Paul Wampana has died at age 75.
The prominent politician and an elder statesman of Adamawa state died at the Federal Medical Center (FMC), Keffi in Nasarawa state on Sunday morning, a family source has disclosed.
A son of the deceased, Mr Nuhu Paul Wampana told FOMBINATIMES that the Senator was rushed to FMC Keffi on Sunday around 4:00am after showing severe symptoms of illness and pronounced death by doctors around 6:am
Mr. Paul Wampana became a Senator of the Federal Republic of Nigeria representing Mubi senatorial district of the defunct Gongola state in 1983 after serving as the state's Assembly Speaker from 1979.
The deceased politician also served as National vice Chairman for the North East of the PDP among other positions he held while in active service.
Senator Paul Wampana was born in 1946 at Vimtim, a village in Mubi North Local Government area of Adamawa state. He started his early carrier as an educationist where he rose to the position of a Vice Principal of government Secondary School, Maha in 1977 before joining politics.
He is survived by 12 children and other members of his family. His burial arrangements to be announced soon by the family.