Trump to challenge election results at Supreme Court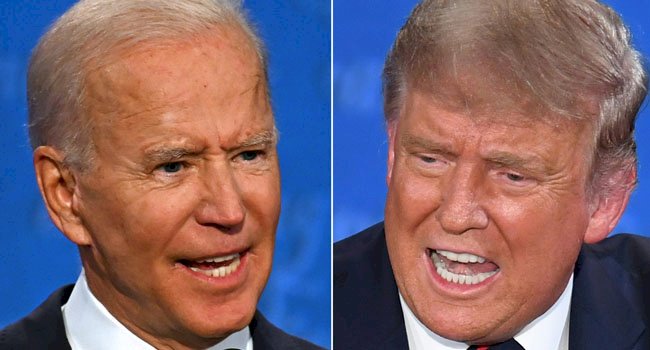 President Donald Trump on Wednesday claimed he had won the US election, despite the final results not yet being given, and said he would go the Supreme Court to dispute the counting of votes.
"We did win this election," Trump said in a speech from the ceremonial East Room of the White House.
"For the good of this nation, this is a very big moment. This is a major fraud in our nation. We want the law to be used appropriately. So, we will be going to the US Supreme Court," Trump stated.
The Republican, who according to initial results is in a neck-and-neck race with Democrat Joe Biden, said he would go to court and "we want all voting to stop."
He appeared to mean stopping the counting of mail-in ballots which can be legally accepted by state election boards after Tuesday's election, provided they were sent in time.
However, Biden said it is not his place or Trump's place to declare the winner of Tuesday election.
"It's not my place or Donald Trump's place to declare the winner of this election. That's the decision of the American people. But I am optimistic about this outcome," Biden spoke live from Wilmington, Delaware.
Already, polls have closed across the United States and long waiting for results lies ahead.
As of the time of filing this report, US media claimed Trump won 23 states with 213 electoral votes while Biden won 20 states with 238 electoral votes.
The magic number of electoral votes is 270 and no winner has emerged so far as there are seven states yet to be called.
A record number of ballots were cast before Election Day, totalling more than 100 million, due to fears of congregating in polling stations in person during the coronavirus pandemic. (Punch)