"They are only evacuating their people;" Africans in Ukraine lament ill-treatment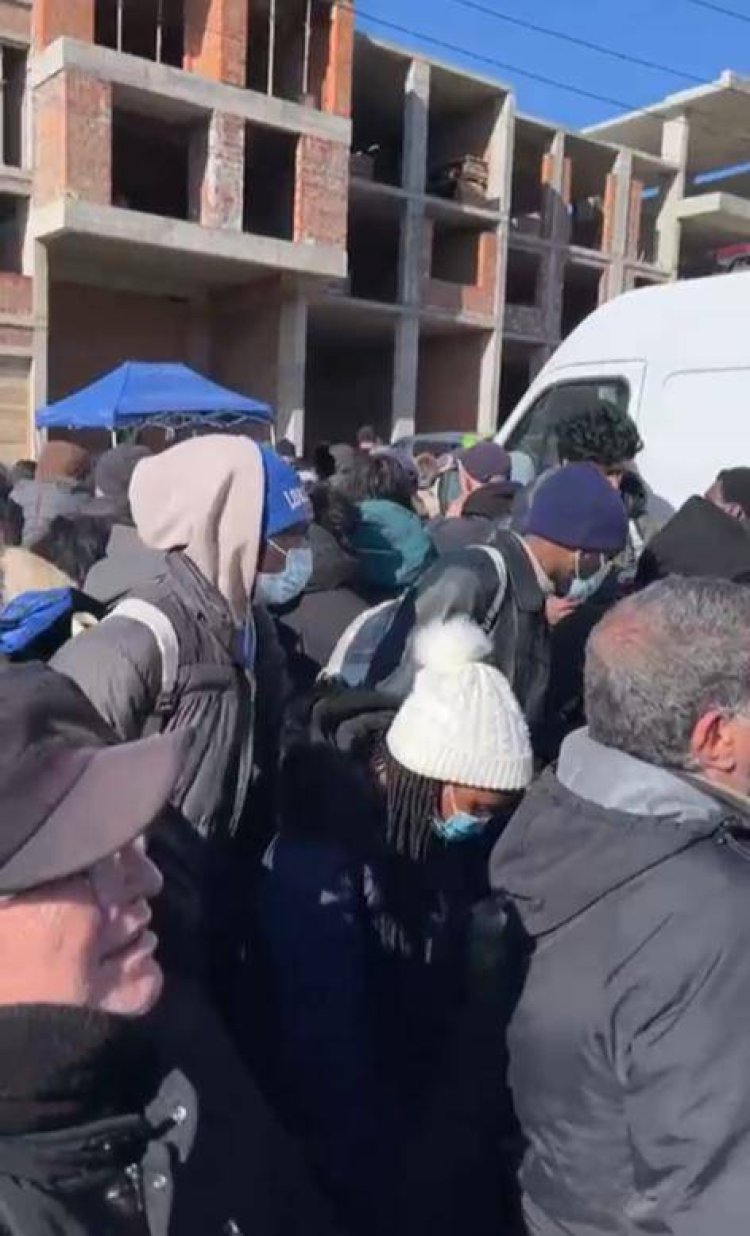 Following the incident in Ukraine, various African countries have provided evacuation points and instructed their respected citizens to move towards those locations for help but the main issue remains how to cross the border into those designated areas.
Africans in Ukraine have raised concerns on various degrees of ill-treatment they are suffering from Ukrainian officials in the process of evacuation from the troubled areas.
According to claims from some of the victims who spoke directly to reporters in their countries, Ukrainian officials are only allowing their own people to cross borders into the safe zones.
Revealing the damning situation, a Nigerian told reporters that, "they are not allowing us to leave Ukrainian border. They are only evacuating their people to Slovak. We are stuck in Uzhgorod just before we enter Slovak. Can't type much; we will walk into Slovak; the Ukrainian soldiers should just let us leave."
Another African said, "they are not doing any paperwork here. They are taking most of their people. Out of like 200 people, we are the only blacks."
How best can African leaders help in resolving this situation to ensure the safety of their citizens?
Source eyegambia