Emir Of Wase, HRH Sambo Abdullahi Admonishes Fulani Parents On Education, Unity Of Oneness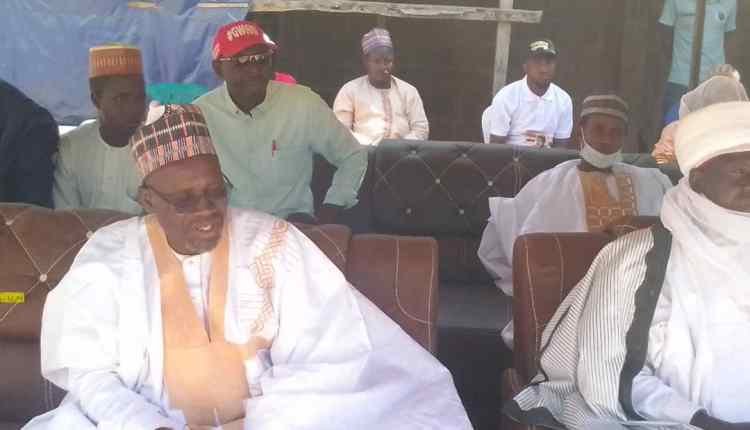 The Emir of Wase Emirate Council, Dr Sambo Haruna Abdullahi has admonished Fulani parents to give priority to the education of their children and train them to acquire vocational skills acquisition training that can make them productive to themselves and their immediate community.
He called on the Gan Allah Fulani Development Association of Nigeria, GAFDAN, Plateau state chapter to encourage their children to focus on western education and Qur'anic education that can liberate them from activities of unholy behaviour .
The Emir made this known during the official commissioning of the new office At block 237, No.4ABeside University of Jos Senior Staff Quarters, Bauchi Road Jos on Saturday
He paid tribute to the Former President of GAFDAN, the late Alh Sale Bayeri the founder by dedicating the office and naming it Sale Bayeri .
Dr. Sambo Abdullahi who was represented by the Galama Wase, Alh Mustapha Umar harped on the association to be more united, especially as the general elections are around the corner.
According to him, if they're united you have over 12,000 eligible voters to determine who the next president of Nigeria, we want all the Fulani to create an awareness campaign to the youths to live in peace with one another for development to take place because without peace no government can embark on meaningful projects that will benefit the populace.
The National President of GAFDAN, Alh Yakubu Suleiman expressed confidence that the association would carry out the business of ensuring that the welfare, wellbeing of the association members through stewardship in the country and diaspora shall be given topmost priority.
He appealed to the government and spirited individuals to support them towards revamping all the nomadic schools in the country to end hostilities and ignorance of its members.
Suleiman stated that the Fulani are not the only tribes in Nigeria that are committing the crime of kidnapping, banditry, there are all ethnic nationalities, especially the Igbo, Yoruba but today it has extended across all tribes, so how can we get out of the predicament.
He called on the Fulani parents to train their children in a manner that would promote national unity.
The National Secretary, Alh.Ibrahim Abdullahi explained further that they form themselves into associations that would concentrate on the education of their wards.
We have focused on rebuilding the confidence in the new dawn on how to mobilize all members through outreach to build schools, hospitals, and vocational skills acquisition training centers across the 36 States.
He noted the association built a computer training center in Kogi, grazing reserve and nursery, primary and Senior secondary schools from SSS1-2 including Kwara state.