The Maryam Sanda Saga:Court of appeal reaffirms  death sentence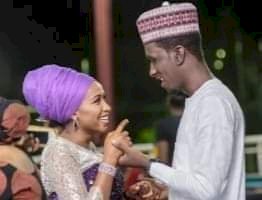 By Mo Sani Aliyu
I was one of the small army of journalists who covered the trial of the then "suspected husband slayer" Maryam Sanda.
So 10 months ago, precisely on January 27, I was at the Federal Capital Territory (FCT) High Court Abuja to report on the sentencing of Maryam Sanda.
The court found that Maryam had stabbed her husband Bilyaminu Bello, the son of former national chairman of the PDP, Haliru Bello with a clear intent to kill
Maryam was found guilty of killing her husband and was sentenced to die by hanging.
She played the victim, and after an unforgettable drama inside the courtroom, Maryam appealed her death sentence.
Fast forward to today the 4th of December 2020, Maryam's death sentence has been affirmed by the Court of Appeal sitting in Abuja.
Whatever goodwill or currency she has is fast diminishing, and it looks like Maryam will soon meet her late husband, the man she separated from his loving family and friends at the prime of his life.
They'll be together in a place without lawyers or corrupt policemen or government officials. There will not be any family connections to save her from the wrath of the creator.
As the wise Hausa elders would say:
Allah ya kyautata karshenmu".