Court dissolves 8-year-old marriage over battery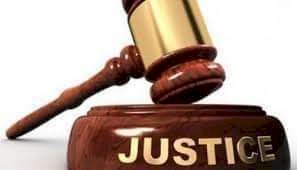 A Shari'a court in Kaduna on Tuesday dissolved an eight- year-old marriage between Rashida Yakubu and her husband, Muhammad Yahaya, over battery.
The judge, Malam Murtala Nasir, dissolved the union after efforts made by the couple's guardians to settle the matter failed.
"Since Yahaya has failed to present witnesses to disprove his wife's claims, the court shall deliver its ruling based on the couple's guardians' resolution,"the judge ruled.
Earlier, the complainant, Yakubu, who resides in Rigasa area of Kaduna prayed the court to grant her a divorce, on grounds of battery and lack of care.
"My husband often beats me. He sent me out of my matrimonial home and sold all my belongings," she said.
In his defence, Yahaya, denied the claims by his wife.
He told the court that he still loved her and prayed the judge to give him time to beg her to forgive him.(NAN)