Ten bodyguards of Ousmane Sonko arrested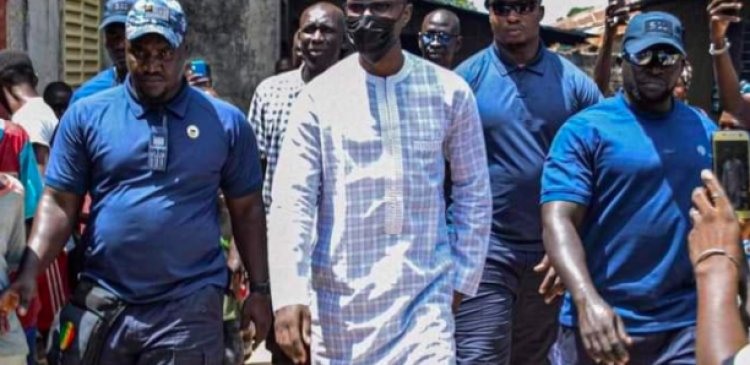 Ten members of Ousmane Sonko's security have been arrested over banned protests last week.
The men were arrested last Tuesday with six arrested while on their way to the house of Mr Sonko.
Local media reports they are currently under detention with files sent for investigation.
They're now set to be prosecuted in connection with the banned demonstration of Yewwi Askan Wi last week.