Sierra Leone Weeps as Fire Claims Over 100 Lives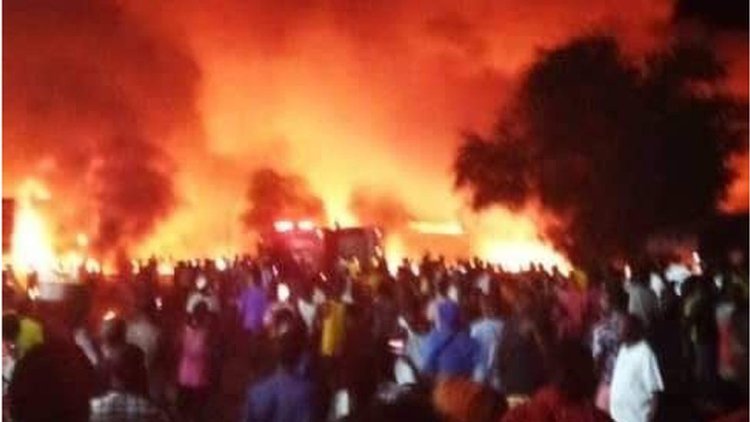 By Amara Thoronka
At around 10 in the evening hours of Friday, two fully loaded tankers exploded after colliding at Wellington in the East-end of Freetown Sierra Leone's capital, reportedly leaving about 100 people dead and property worth billions of Leones burnt to ashes.
Videos from the scene show many bodies burnt and some still on fire as the victims lament about their pain and constantly beg for death. A big bus and other vehicles loaded with people were seen burnt to ashes.
Disturbed by the fatal incident, the President of Sierra Leone Julius Maada Bio in a twit said:
"I am deeply disturbed by the tragic fire and horrendous loss of lives around the Wellington PMB area. My profound sympathies to families who have lost loved ones and those who have been maimed as a result. My government will do everything to support affected families."
Visiting the scene on Saturday morning, Sierra Leone's Vice President, Dr. Juldeh Jalloh, said the government is deeply saddened and that the President had instructed the line ministries and agencies on disaster, health and welfare to provide the needed support and care for the victims and their families.
Dr. Jalloh described the occurrence as a national disaster, stressing that government will provide all the social, medical, and other support needed by the victims and their families.
Both the dead burnt bodies and burnt patients are at the Connaught Government Hospital and the 34 Military Hospital.