Senegal pre-election tensions: Macky Sall meets chiefs of army, gendarmerie and police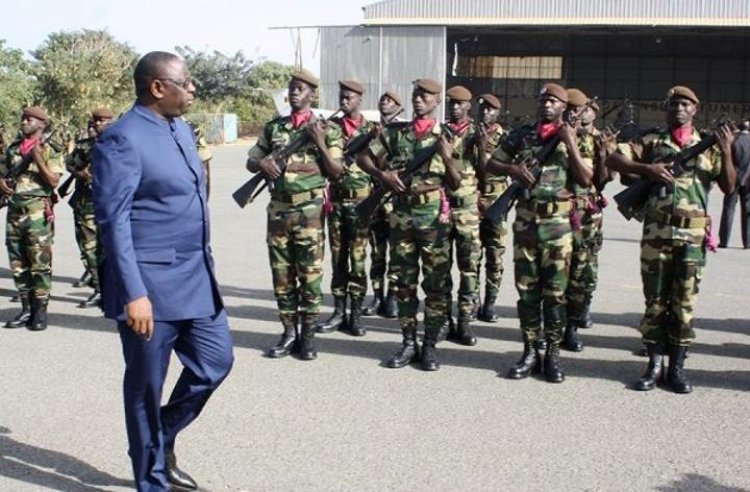 President Macky Sall on Tuesday met with security service chiefs amid pre-election tensions that have gripped Senegal.
Senegal's opposition has been causing Mr Sall problems by mobilising the citizens to the streets amid anger at the decision of the constitutional court to disqualify some opposition figures from contesting in the upcoming parliamentary elections.
Some opposition leaders remain detained following their arrest over violent protest last Friday where two people were killed.
According to Source A newspaper, President Sall held a meeting with the Director General of the Police, the High Commander of the Gendarmerie and the Chief of the General Staff of the Armed Forces on Tuesday.