Saudi Arabia Marriage Law To Bend For Ronaldo, Lover
Cristiano Ronaldo and his partner Georgina Rodriguez may break Saudi Arabian cohabitation of unmarried couples laws after he completed his blockbuster transfer to Al-Nassr earlier…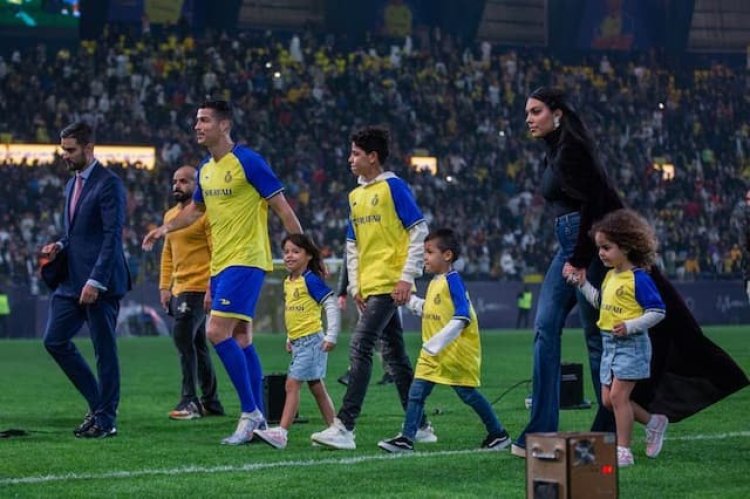 Cristiano Ronaldo and his partner Georgina Rodriguez may break Saudi Arabian cohabitation of unmarried couples laws after he completed his blockbuster transfer to Al-Nassr earlier this week.
Ronaldo has signed a two-and-a-half-year contract worth £177million per year at Al-Nassr and he was unveiled on Tuesday.
The former Manchester United star has moved to Saudi Arabia with Rodriguez and their five children.
But cohabitation of unmarried couples is prohibited in the Arab country.
If Ronaldo and Rodriguez decide to live under one room as they planned, they will be breaking the law as they are not married.
Accordingly, the development is raising questions about how Ronaldo and Rodriquez will be treated considering the fact that they are not legally married.
But two professional Saudi lawyers told EFE that the authorities will ignore the infringement.
One of them said, "Although the laws still prohibit cohabitation without a marriage contract, the authorities have begun to turn a blind eye and do not persecute anyone. Of course, these laws are used when there is a problem or a crime."
A second lawyer said that now Saudi authorities do not interfere in this matter involving foreigners.
He said, "The Saudi Arabian authorities, today, do not interfere in this matter [in the case of foreigners], but the law continues to prohibit cohabitation outside of marriage."