Salieu Bah Sets to Become The Second Youngest Debutant in The History of Leone Stars Squad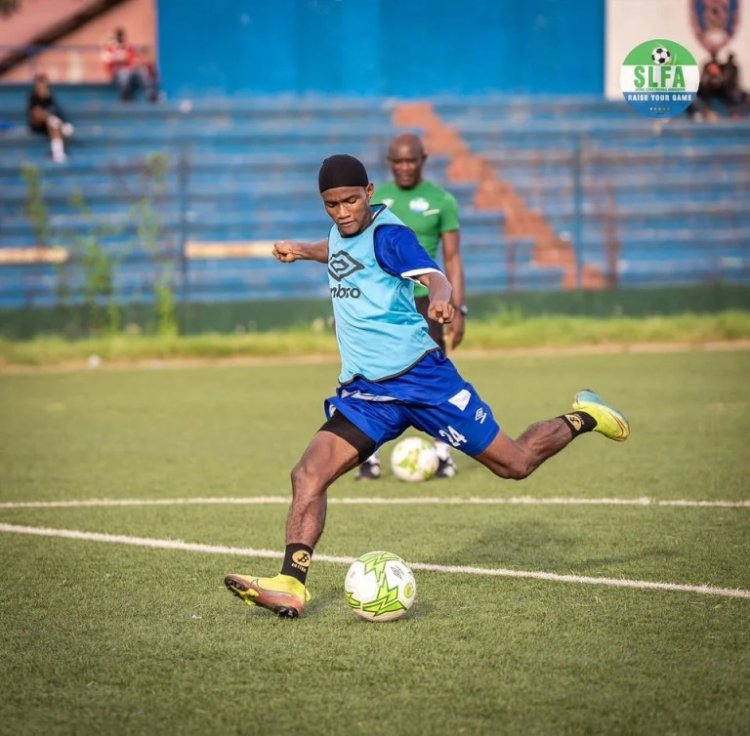 Meet 16-Years-Old Sierra Leonean Youngster footballer, Salieu Bah who is on the verge of becoming the Second youngest debutant in the history of the Sierra Leone senior national male Football team after former Leone Stars Captain, Mohamed Kallon made his debut at 15.
The 16-year-old Midfielder is expected to make his debut against the Wild Dogs of Guinea Bissau today, 11th September 2023. The youngster who plays for Central Parade FC [Wilberforce Strikers] in the Sierra Leone Premier League, has signed a professional contract with a Club in Romania.
Before his trip to Romania, Bah was among four young Sierra Leonean Players who spent three months with JFV Nordkreis , an established Academy in Germany.
The four youngsters have had prolific spells for their clubs in this season's Sierra Leone Premier League with all of them making the starting lineups of their various clubs.
This recent development is believed to be a strategic move by the Sierra Leone Football Association to boost Youth Football development.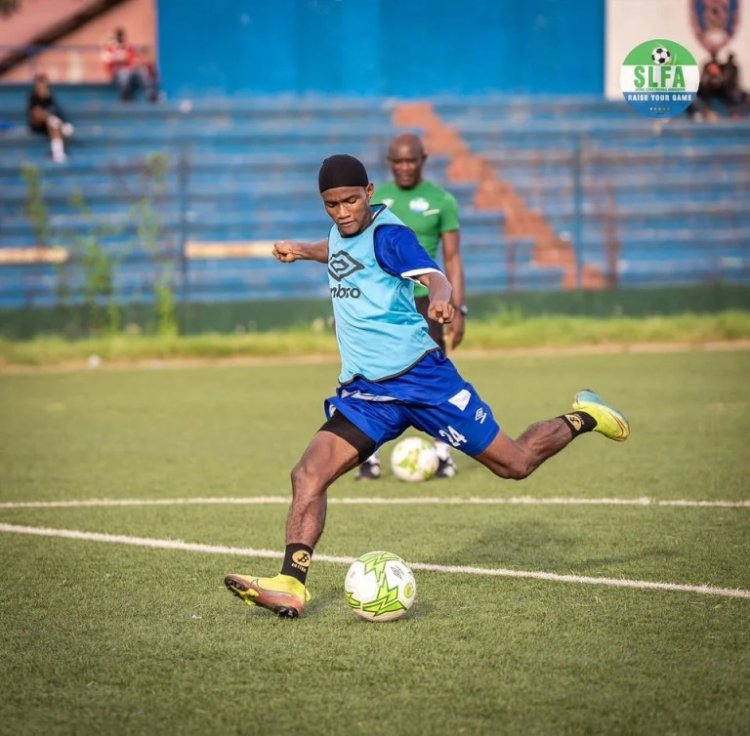 The President of the Sierra Leone Football Association (SLFA) Thomas Daddy Brima, confirmed that he was not surprised when Coach Keister gave him a national call up to the senior national squad in an AFCON qualifier against Guinea Bissau devoid of his age. He described the call-up as a credit to the young player and a plus to the FA.
"We have always been talking about Progression in Football, Salieu has given us the reason to believe that we can trust in young players, we can develop young players and become something that we will all love to look at. A spectacular young football player, we have not heard the opportunity of seeing young players breaking into the national team since Mohamed Kallon did far back in the years.
What we are seeing is a kid who had won six man of the match Awards at the Sierra Leone Premier League ,went to Germany for three months in an established academy and he was outstanding . He went to Romania on a trial, he took a mastery In that trial and probably he is one of the first Sierra Leoneans that have signed a contract being back home to play professional football outside Sierra Leone"- President Brima stated.
He further revealed that they have sent out over 14 Young Players to different Academies around the world – an action he described as the first in the history of Sierra Leone Football. Speaking on the rationale behind the move, President Brima affirmed that the rationale is that in three years times the ground would have been fertile for them to have what it takes to compete by whatever standards in the world.