Reminicence: Arɗo in London at  London King's Cross and St Pancras International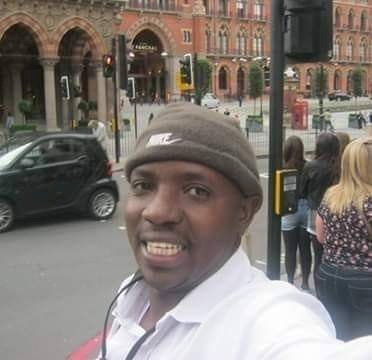 King's Cross railway station, also known as London King's Cross, is a passenger railway terminus in the London Borough of Camden, on the edge of Central London.
It is in the London station group, one of the busiest stations in the United Kingdom and the southern terminus of the East Coast Main Line to North East England and Scotland. Adjacent to King's Cross station is St Pancras International, the London terminus for Eurostar services to continental Europe.
Beneath both main line stations is King's Cross St Pancras tube station on the London Underground; combined they form one of the country's largest transport hubs.
The station was opened in Kings Cross in 1852 by the Great Northern Railway on the northern edge of Central London to accommodate the East Coast Main Line. It quickly grew to cater for suburban lines and was expanded several times in the 19th century. It came under the ownership of the London and North Eastern Railway as part of the Big Four grouping in 1923, who introduced famous services such as the Flying Scotsman and locomotives such as Mallard.
The station complex was redeveloped in the 1970s, simplifying the layout and providing electric suburban services, and it became a major terminus for the high-speed InterCity 125. As of 2018, long-distance trains from King's Cross are run by London North Eastern Railway to Edinburgh Waverley, Leeds and Newcastle; other long-distance operators include Hull Trains and Grand Central. In addition, Great Northern runs suburban commuter trains in and around north London.
In the late 20th century, the area around the station became known for its seedy and downmarket character, and was used as a backdrop for several films as a result. A major redevelopment was undertaken in the 21st century, including restoration of the original roof, and the station became well known for its association with the Harry Potter books and films, particularly the fictional Platform 9¾.
Ardo in London is from Wuro Fulbe in the heart of West Africa.
Twitter: @ardoafrica
Facebook: @ardoafrica.
Website: https://africanjournalist.info
Email: ardoafrica@gmail.com
B. https://african-journalist.blogspot.com