Daande Lenol's vocal lead Baaba Maal is making his second visit to Podorun in the space of a week.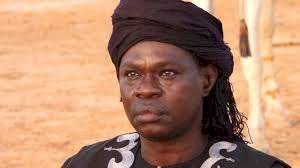 If for the first stay he had come for the needs of the video of the title taara which is in his last souvenir album 5, for this second,
he is accompanied by members of his record company and a team made up of directors and of producers. This visit will be used to complete the work he had started 3 years ago as part of his international album.

At the same time the producer Johan HUGO who was dazzled by the voice of Rouguie Mbodj during the last edition of the river blues festival, will take advantage of his stay to produce the young prodigy of Ngaolé.