The Gambia: Chinese Fishmeal Company Burnt Down By Angry Protesters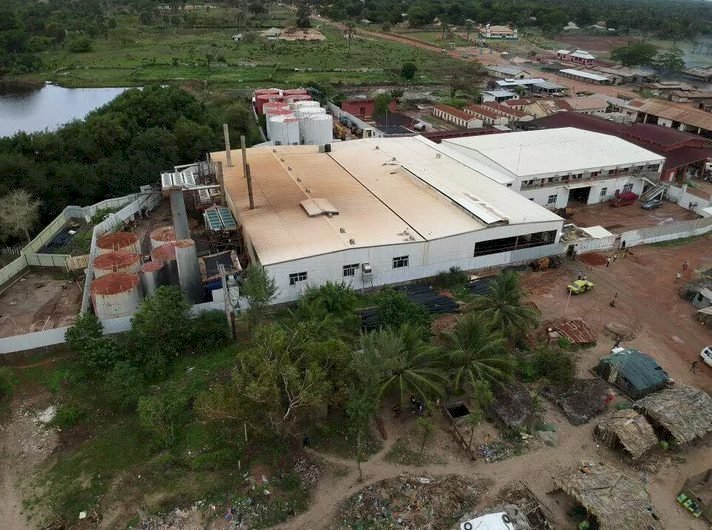 Angry protesters in The Gambia have burnt down a Chinese own fishmeal Company following the murder of 30-year-old, Gibril Ceesay a native of Sanyang village in the southern part of the Gambia by a Senegalese employee of a Chinese owned Nessie Fishmeal Company.
Local reports have indicated that Gibril Ceesay was allegedly stabbed to death by a "thief" who works for a Chinese owned company.
Residents of the area, mostly youths have angrily reacted to the murder of Gibril Ceesay by burning down the Chinese owned Nassim Fishmeal Company. The police station in the area has also been burnt down.
Nassim Fishmeal Company is one of three Chinese-owned fishmeal plants operating the coastline of The Gambia. Two others – the JXYG factory in Kartong, and Golden Lead Fishmeal Factory Company in Gunjur, all situated in Kombo South, Western, The Gambia, have both being under intense criticism for their utter disregard to safe and friendly environmental industrial operation especially on their waste disposal methods.
The Company have been long accused of environmental pollution and overfishing in the area. The murder of the young Gambian by one of its employees have provided an opportunity for the angry villagers to vent their long frustration on the activities of the Chinese company.
Last week, Golden Lead Fishmeal Factory one of the biggest Chinese own company in The Gambia made an attempt to take over the horticultural garden used by a dozen of women in the town of Gunjur. The news angers many young Gambians and numerous efforts to stop the move forced authorities to terminate Golden Lead Factory expansion project.
The activities of the Chinese own companies are wreaking havoc on the environment, local employment, food security, and the tourism economy in The Gambia and patient is running out among the citizens who continue to urge the government to take action to arrest the situation.
The Office of the Inspector General of the Police urged Gambians to remain calm and refrain from taking the law into their own hands.