Presidential 2020: the UFDG has not said its last word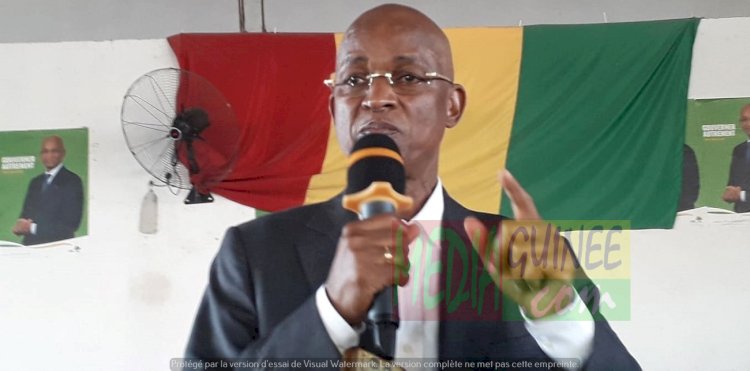 In Guinea, the decision of the Constitutional Court on the final results of the presidential election of October 18 is not subject to appeal. Despite everything, the Union of Democratic Forces of Guinea (UFDG) intends to continue its fight to bring out the truth of the ballot box
UFDG's lawyer, Maître Amadou Diallo, does not rule out the option of going to supranational courts to challenge the act of the Constitutional Court.
Il 'This is a long political fight,' said the man in the black robe, adding that Cellou Dalein Diallo's party is fighting for pour 'ideas and values. When we invoke the unconstitutionality of the organic law on the Constitutional Court, it is not simply for the benefit of a candidate, it is for Guinea ".
He affirms that `` when in a Republic, the organs responsible for organizing the elections are the first to violate the law, when in a Republic, there is no jurisdictional guarantee, the citizens are obliged to exercise other recourse at the international level ''.
This is why, he told Eye of Lynx, '' we have the possibility of seizing the ECOWAS court of justice, since there are a certain number of principles of constitutional convergences which are common to all the members of ECOWAS, particularly in constitutional and electoral matters, which have been deliberately violated by Guinea. ''
"It is perfectly possible to seize ECOWAS in the context of an action for failure against the Republic of Guinea, for having failed in its community commitments", teaches the lawyer.
Maitre Diallo assures us that "just because the court's decision is final, it doesn't mean that we can put our things away and go to sleep. We will continue to fight because we believe that this is the will of the Guineans who are taken by peace and justice, and especially for the memory of the victims of the fight for democracy. All those who love peace and justice have a duty to continue this fight until Guinea can find its way back ".
Abdoulaye Bella DIALLO, for VisionGuinee.Info