2023: I'm Not Stepping Down For Tinubu, Yahaya Bello Debunks Rumour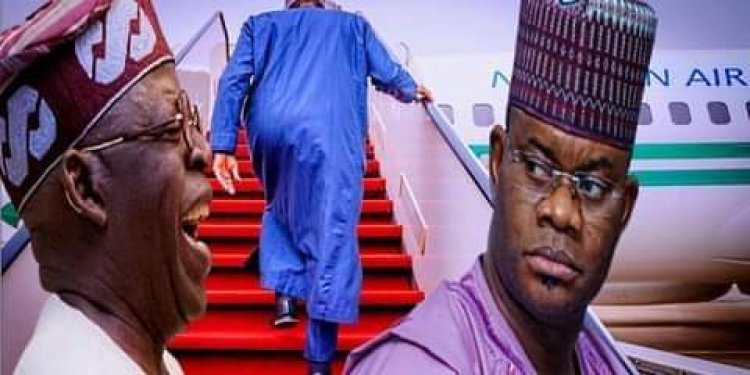 Governor of Kogi State, Yahaya Bello, has debunked speculations that he is stepping down for the National Leader of the All Progressive Congress (APC), Bola Tinubu for the 2023 presidential election.
Bello made the rebuttal while speaking in an interview on Wednesday.
According to the governor, he and Tinubu have not made their intentions public.
While stating that Kogi State is the safest state in Nigeria, Bello said the next president of Nigeria will continue with the strong legacies President Muhammadu Buhari has laid down.
He said he has met and shared his developmental strides in Kogi State with the president and he assured that he will replicate such at the federal level.
"We're yet to make our intention publicly known. So, I don't know where the news of stepping down for anybody (Bola Tinubu) arises. When we declare to run, we shall by the grace of God help to build on what Mr. President (Muhammadu Buhari) has started," Bello said on Channels Television.
"Today, Nigeria is bedevilled with all those troubles and Kogi is rated the safest. So, security before any other thing. And if I'm called to fix that in this country, I won't hesitate.
"I only relate with Mr. President on development in Kogi; how I'm uniting the people, fixing the security architecture, managing resources, securing our borders that share boundaries with nine states, and providing succour and safety for FCT. The president has really been very pleased and he encourages me to continue to do my best."
Source newsbreak