Ondo State is our land and No one is dare to send us away, as No Any Constitutional Provision To That.Arch Umar Maudo Warns Governor Akeredolu.
Fulani Youth Activist Ambassador Umar Maudo
By Abdul Bonga
Thursday, 21 Jan 2021
Vocal Fulani Youth Activist, Comrade Arch. Umar Maudo, has urged the Ondo state Gov.Rotimi Akeredolu to think otherwise on his decision ordering Fulani herdsmen to vacate forest reserves in the state.
Gov.Akeredolu on Monday gave the order in a statement, following the rise in insecurity in the state despite the launch of Western Nigeria Security Network, known as Amotekun., ordered Fulani herdsmen to vacate forest reserves in Ondo State within seven days.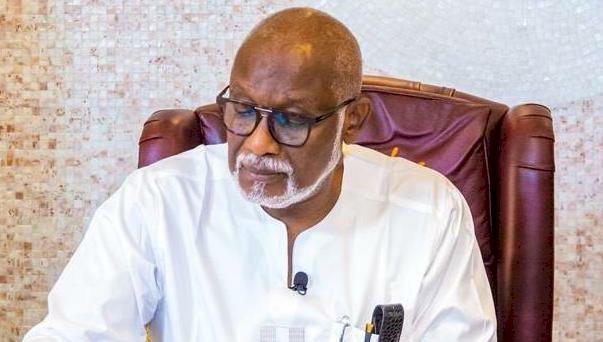 The Fulani Youth Activist and Ambassador Umar Maudo in a short message to the governor on his social media handles said it is wrong to ask all cattle breeders to leave the state while they have the right to live anywhere they want in the country.
He added that the government at all levels has to make efforts to punish those who breach the law and respect the rights of the innocent and he urged all the Fulani leaders and Association to interven to proof him wrong to protect Fulani's right.
"My Dear Governor Akeredolu, I'm quite aware of the security challenges facing your state.
"I appreciate your efforts, but it's outrightly and completely wrong to ask ALL cattle breeders to leave Ondo forests.
"The sins of a few criminals which are not confirmed should not affect the law-abiding and peaceful ones who have the right to live and move freely in all parts of our country.
"Efforts must continue to be made to deal with those who breach the law, while and respecting and protecting the rights of the innocent," he said.
However, in its reaction to the matter, the Presidency on Tuesday said Ondo State government would not act outside the Constitution in tackling crime.
A presidential spokesman, Garba Shehu, said in a statement that "the Presidency has been keenly monitoring events occurring in Ondo State and the 'orders' by the government of the state, 'asking herders to vacate the forests in seven days.'
Comrade Umar Maudo FNY NIA NMGs call on all the Fulani association like Miyetti Allah Cattle breeders association of Nigeria (MACBAN), Miyetti Allah Kautal Hore sociocultural association of Nigeria, Jonde Jam Fulani Youth association of Nigeria.
He further call Bandiraku Fulbe Youth association of Nigeria (BAFYAN) and Fulbe Umminobe sukabe development association of Nigeria (FUSADAN) to help us the young Youths Fulani's in addressing the government of Ondo state and the governor in order not to create insecurity in the state by taking side.