Niger Calls on Nigeria for Military cooperation to curb insecurity in the region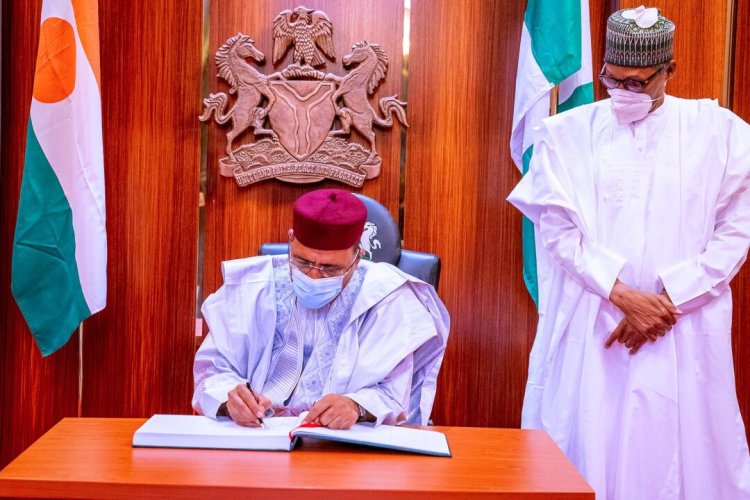 The president of Niger Republic, Mohamed Bazoum has called on the neighbouring country, Nigeria to work on the creation of regional military task force to curb terrorism and insecurity around the Sahel region.
Burkina Faso and Niger Republic are already fighting insurgency which has fast gained grounds in their territories.
Nigeria has already formed Multinational Joint Task Force (MJTF) with Chad to secure the Lake Chad region. The MJTF also comprise the military forces of Niger and Chad who team up in the fight against Boko Haram around that territory.
After a meeting with Nigeria's president, Muhammadu Buhari, Bazoum said "We want to replicate this kind of model in countries of Sahel"
"Why? Because this model has allowed us in the Lake Chad basin to address a common threat," he said.
He reiterated that Nigeria's position as being in the foremost of Africa's largest economy as well as the West African region stands a better chance of being a good financial position to finance the fight against military insurgency in the region.
In a growing fear of bloodshed in the South western region of Niger, there are moves already in place to have a dialogue with the jihadist in the country.