Mohbad And The Cry For Justice
By Zayd Ibn Isah Few deaths in Nigeria have captured as much attention in recent years as that of Mohbad. The entire nation was plunged…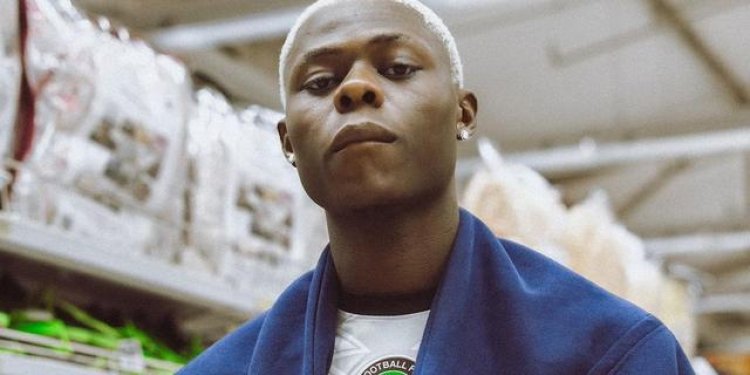 By Zayd Ibn Isah
Few deaths in Nigeria have captured as much attention in recent years as that of Mohbad. The entire nation was plunged into mourning upon the announcement of his passing. In a country that has witnessed over ten thousand deaths caused by terrorism, armed banditry, kidnapping, secessionist attacks, and various other issues from 2013 to 2023 without widespread uproar, one might wonder what makes Mohbad's death so special to have generated such outrage. Even those who had never listened to his songs or heard his name before found themselves caught up in the collective sorrow. It became a universal grief, marked by candlelight processions held both within and outside the country in his honor.
The honor and recognition that the 27-year-old singer didn't receive during his lifetime, he received in death. It brings to mind Patoranking's lyrics, "Celebrate me now when I'm alive, no be say when I leave this life, you go dey fake am for my back." The question of whether those people, especially his colleagues in the music industry who claim to love him now, never did while he was alive, may perhaps be a topic for another day.
Returning to our main topic, Ilerioluwa Oladimeji Aloba, widely recognized as Mohbad, was a Nigerian singer and songwriter from Ikorodu, Lagos. In 2019, he initially signed with Marlian Record Label, owned by the controversial singer AbdulAzeez Adesina Fashola, also known as Naira Marley. Naira Marley's style of music endeared him to many young individuals who proudly identified themselves as Marlians, the fanatical name for die-hard fans of the British-Nigerian singer.
However, Mohbad's exit from the record label didn't sit well with Naira Marley and his crew. In February 2022, he went live on his Instagram handle to express his concerns, stating, "Everybody in the whole world, please help me. If I die, it's Marlian Music and Naira Marley who are responsible. Please, if I die like this, God, please help me. Look at all these people, but my God will never let me down. I'm in Idado estate." In another live video, he said, "I'm going to the hospital right now. God, please help me. I'm messed up because of many people, I don't trust anybody. Please help me, I don't want to die."
Just as he had said, Nigerians took to social media and the streets to demand justice and called for the arrest of Naira Marley immediately after his death was confirmed. Videos of his harassment flooded social media, including the petition he wrote to the police against Naira Marley and his friend, Samson Erinfolami Balogun (a.k.a Sam Larry). As of now, both are in police custody. Nigerians accused the police of not doing enough to protect the young man, even after he officially complained against his oppressors. They argued that what use is a country's police force if it cannot defend its citizens. In response to this accusation, the Lagos State Police Command stated that the late petitioner was invited to shed more light on his claim, but he failed to turn up. Nevertheless, we cannot confirm the accuracy of this statement since the petitioner is no longer alive to corroborate their claim.
ad
That notwithstanding, we must commend the police for how they have handled this case so far. I was afraid that this may have snowballed into another #EndSARS protest with the way Nigerians trooped out to demand justice for Mohbad. But, the police's swift response to the loud cry for justice for Mohbad by setting up a high-powered investigation team to look into the possible cause of his death doused the tension. Even though the autopsy report is not officially out yet, the report of the investigation as reported by the Lagos State Police Commissioner, Idowu Omohunwa, should clear any doubts we have about Mohbad not getting the justice he truly deserves.
According to the report, the late singer had a misunderstanding with his childhood friend, Ibrahim Owodunni (a.k.a Primeboy) that led to a fight, which caused Mohbad injury on his hand. Instead of going to the hospital for proper medical treatment of the injured hand, Mohbad relied on the service of one of his friend, Ayobami Sadeeq's personal nurse to treat the injured hand. Unfortunately, the late singer's body reacted badly to the Ceftriaxone injection that was intravenously administered to him by the nurse, Mrs. Feyisayo Ogedengbe. Although, he was later rushed to the hospital when he started convulsing but pronounced dead on arrival. Some Nigerians are blaming Mohbad for his refusal to go to hospital for treatment, and instead relied on a nurse who does not know her onions. But there is no point blaming the dead for not going to the hospital for proper care because what is done cannot be undone. Nonetheless, his refusal to go to the hospital until the last minute should serve as a lesson for all of us: take care of yourself while you're still alive.
Mohbad's death has unearthed a Pandora's box within the music industry. Other artists have come forward to share their stories of what they endured under the thumb of their record labels. This revelation has led me to wonder how some celebrities, who don't hold back when criticizing our leaders for their inability to manage the country well, struggle to manage even simple record labels. As Joseph De Maistre once said, "In a democracy, the people end up with the government and leaders they deserve." The truth is, some or even most of us are not different from the leaders we criticized. It's a stark reminder that the issues of power and exploitation can exist in various forms, whether in politics or the entertainment industry.
While we look forward to the administration of the criminal justice system to do absolute justice in this case, it is our hope that Mohbad's death will bring the needed reform not only in the entertainment industry but also in other sectors of society.
Finally, Mohbad's death also serves as a reminder that the Nigeria Police Force can achieve remarkable results with the unalloyed support of the government and the people.
Zayd Ibn Isah can be reach
ed via: lawcadet1@gmail.com