Minister of Justice Allegedly Angry At The Publishing Of Names Of The Accused Sponsors Of Terrorists, Source Tells Sahara Reporters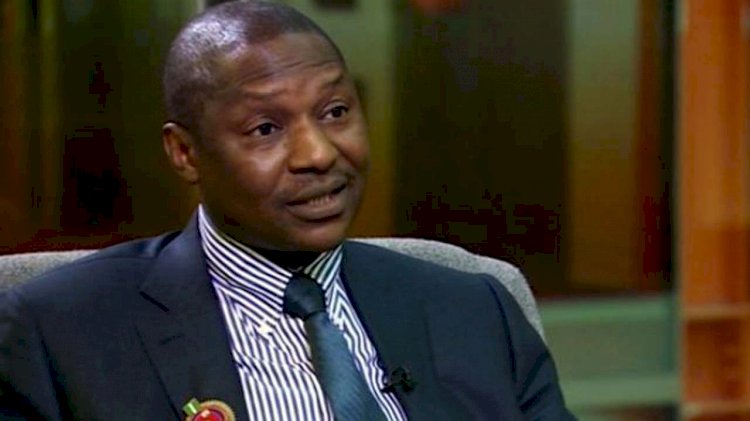 It will be recalled that some persons have been fingered and subsequently arrested as well paraded for financing the no-mercy terrorist group, Boko Haram. In view of this, SaharaReporters has tweeted a news report via its official Twitter account that a source close to the goverment has revealed that the Minister of Justice and Attorney General of the Federation, Abubakar Malami, is not happy about the development.
Speaking to SaharaReporters about the position of Malami, the source said that at first, he (Malami) was opposed to the decision of the DSS to arrest the accused persons. But when his order was undermined, and the culprits arrested and paraded with their names published, he became so angry that he fell out with the DSS for going that far.
The source also disclosed that some of the criminals once enmeshed in cases which led them to his special Fiat court in Niger state and some parts of Abuja. And he freed them after he had collected monetary settlements from them as they were rich criminals.
See excerpts from the report that the source allegedly gave to SaharaReporters below: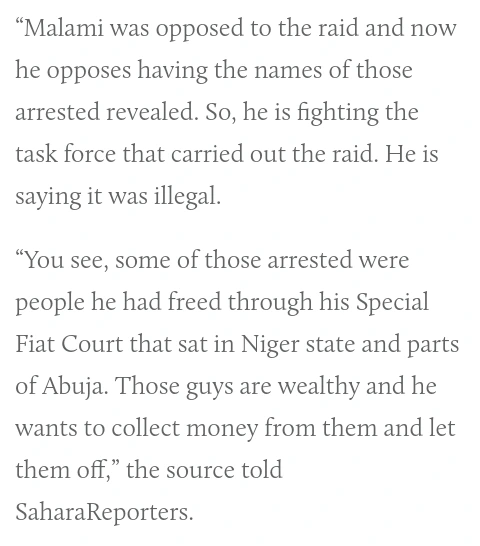 View pictures in App save up to 80% data.
The published names as according to Daily Trust are: Baba Usaini, Abubakar Yellow (Amfani), Yusuf Ali Yusuf (Babangida), Ibrahim Shani, Auwal Fagge and Muhammad Lawan Sani (a gold dealer).
What do think possibly made Malami frown at the arrest, parading and release of the names of those people, if what the whistleblowing source above reported about him is true?