Malians demand total withdrawal of France, celebrates expulsion of ambassador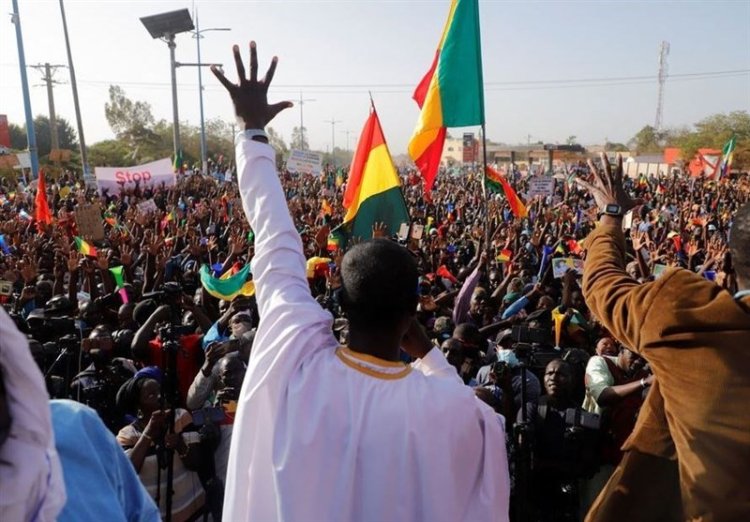 Thousands of Malian citizens took to the streets of the nation's capital, Bamako to call for the total withdrawal of France from the country and also celebrate the expulsion of the French ambassador as well as the recent standoff with the French government and western allies.
A protestor identified as Moulaye Keita told reporters that, "there are thousands and thousands and thousands of Malians today who say 'No' to France. So, what the European Union and France need to do is respect the Malian authorities."
READ ALSO
Keita added that, "they need to understand that the authorities in charge today are the only ones who can speak for our country." The protesters were seen in their numbers rejoicing whilst waving their national flags.
Responding to the engagement of Russia in the country amidst the standoff with western allies, Adama Ben Diarra, one of the authorities sanctioned by the European Union said "for the security of my people, I am ready to make a pact with Satan to drive out France and its terrorist allies."
The relationship between France and Mali started deteriorating since French authorities passed comments the government found to be "hostile and outrageous". These include comments against the army and claims that, the government has deployed Russia's mercenary group, Wagner in the country.
France which has about 5,100 troops in the Sahel, together with its western allies have been fighting against the interest of Russia in Mali. In a recent comment, France's foreign minister, Jean-Yves Le Drian accused Russia of plundering the resources of Mali.
"They are already at the moment helping themselves to the country's resources in exchange for protecting the junta. They are despoiling Mali […] We are speaking to our partners to see what kind of response," he said.