Malian woman gives birth to Nonuplets, five girls and four boys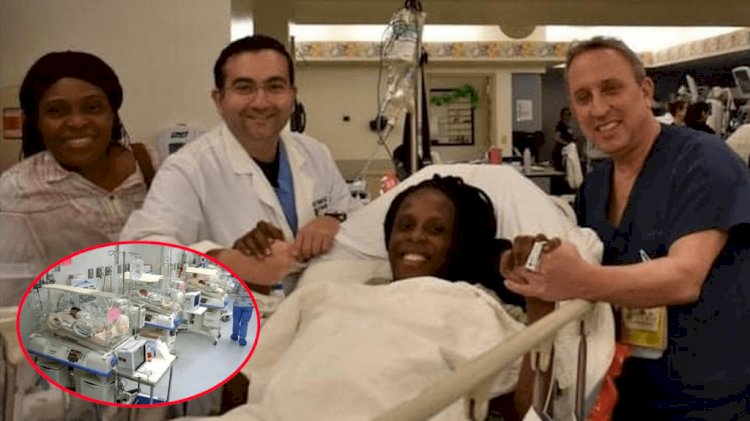 Health authorities in Mali have revealed that a 25-year-old woman who was earlier flown to Morocco gave birth to Nonuplets on Tuesday, May 4, 2021. The set of nine children was made up of five girls and four boys.
ALSO READ
Tanzania's President visits Kenya to strengthen ties and promote trade
Countries Complaining About Nigeria's Multiple Foreign Exchange Rates – Okonjo-Iweala
The Malian health Minister, Fanta Siby said in a statement that, "the newborns and the mother are all doing well." She also congratulated both medical teams of Mali and Morocco for a show of professionalism which brought the "happy outcome."
The pregnancy of the young woman, Halima Cisse became a national issue even when initial diagnosis stated that she was carrying septuplets, missing two of the babies; upon Doctor's advice that, she needed special care for a successful birth, the government intervened.
Halima was flown from Mali to Morocco on March 30, 2021, in the company of a Malian Doctor; after a 5-week stay coupled with a collaborative effort from health experts from both countries, safe delivery was recorded.
Her condition has been considered one of the rarest in the history of childbirth due to the fact that, women carrying such number of babies to term is uncommon.
The Moroccan health ministry is yet to release a statement on the occurrence but the earlier statement from Mali's ministry of health said Halima Cisse and her nine children are doing well and due to return home in the coming weeks.